Documenting the Editions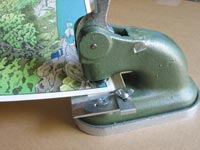 My refusal to use edition numbers on my prints has been well established, right from the day I issued my first work. I want my prints to have 'value' as attractive objects, not as vehicles for 'investment'.
In real life of course, I make a finite number of each print, so in that sense, the editions are 'limited'. The big difference is that I reserve the right to produce more copies of the prints, should I choose to at some point in the future. The way it has worked in practice though, over the past couple of decades of printmaking, is that I almost never do - my resources are always devoted to producing new work, rather than going back and reprinting old blocks.
In that sense, we have a situation where I have the worst of two worlds - I don't get a chance to enjoy large revenues from large, repeated editions, nor do I get the benefit from having higher prices due to a perceived 'exclusivity'! So be it. I have made my bed, and I will lie in it! But a recent discussion with collectors - over on my Mokuhankan Conversations website - pointed to a reasonable compromise, offering both parties some of what they need.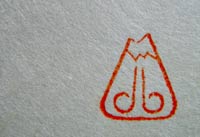 I am not going to start numbering the prints - which all carry my signature and my personal seal), but I am going to start placing enough information on them to enable people to determine where any given print falls within the range of my output. Is this a print from David's initial batch, or is it a many-years-later reprint? It seems quite fair to allow collectors access to that information.
So this page will document those aspects of the print editions that may be interest to some of the collectors. You will be able to tell how many prints I have made, and just where your particular print fits within that output.