Posted by Dave Bull at 8:37 AM, June 14, 2013 [Permalink]
Nothing to report about the printmaking here today - that's all happening over at Mokuhankan - but there are a couple of things to report ...
I had an audience this afternoon while I was sizing a batch of paper. Here's a view of the kitchen, where that work is done - hot size in the tray at left, and a flat board over the sink for brushing over the paper. Do you see the guests?
Let's have a closer look at the window ...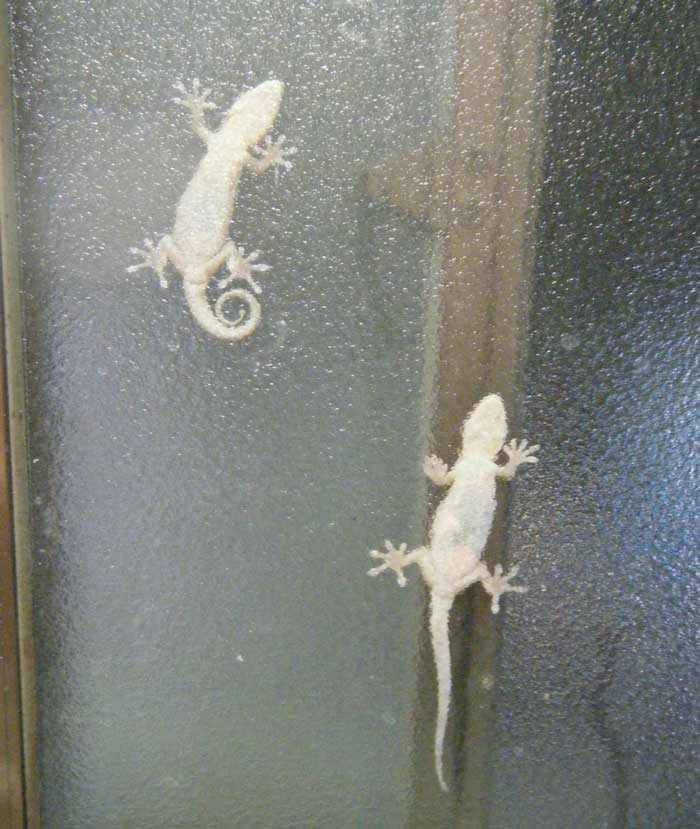 I think these are the type known as 'yamori', a small whitish lizard. They took up residence on that window last summer, and have returned again this year. I've counted as many as four at the same time, but am not sure how many in all there are.
The window overlooks a tangled bunch of greenery which apparently holds plenty of insects, which are then attracted to the window pane in the evenings. That's fatal for them of course, with this crowd eagerly waiting ...

Regular readers of my blogs will remember an episode from last year - we had a thief here 'stealing' loquats from the tree just outside my office window.
Well, it's that season again, and the tree has even more fruit than last year; I'm sure it will be an irresistible target for the same thief!
If I close my shoji screen, you can see that I haven't yet repaired the hole I cut last summer for my camera: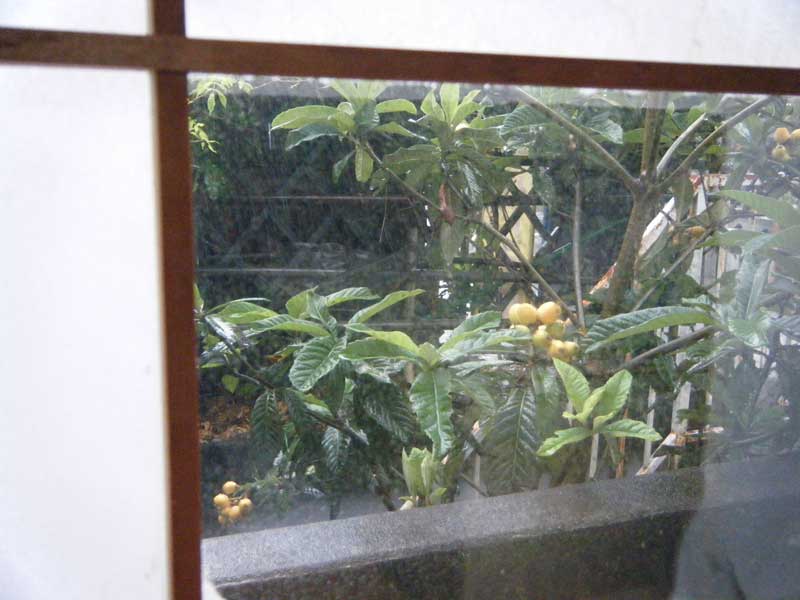 So here we go ... let's try again. Camera ... lights ... just waiting for the action!