Posted by Dave Bull at 8:09 AM, May 22, 2013 [Permalink]
For those of you who have been holding your breath waiting to see if the latest auction pickings are junk or treasure, I can report positively ... (again!)
There were indeed two 'hon' barens in the lot: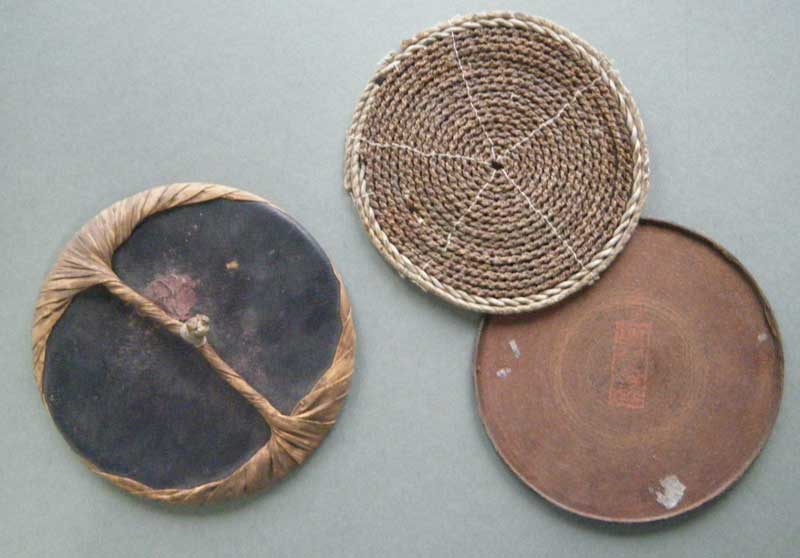 They are - as we expected - very old, and very worn, but not so much to be totally unusable. They are very dry, and will need a good refurbishment (and sterilization - as there is quite a lot of mold present), but once we have time for that, they'll take their place in the tool box.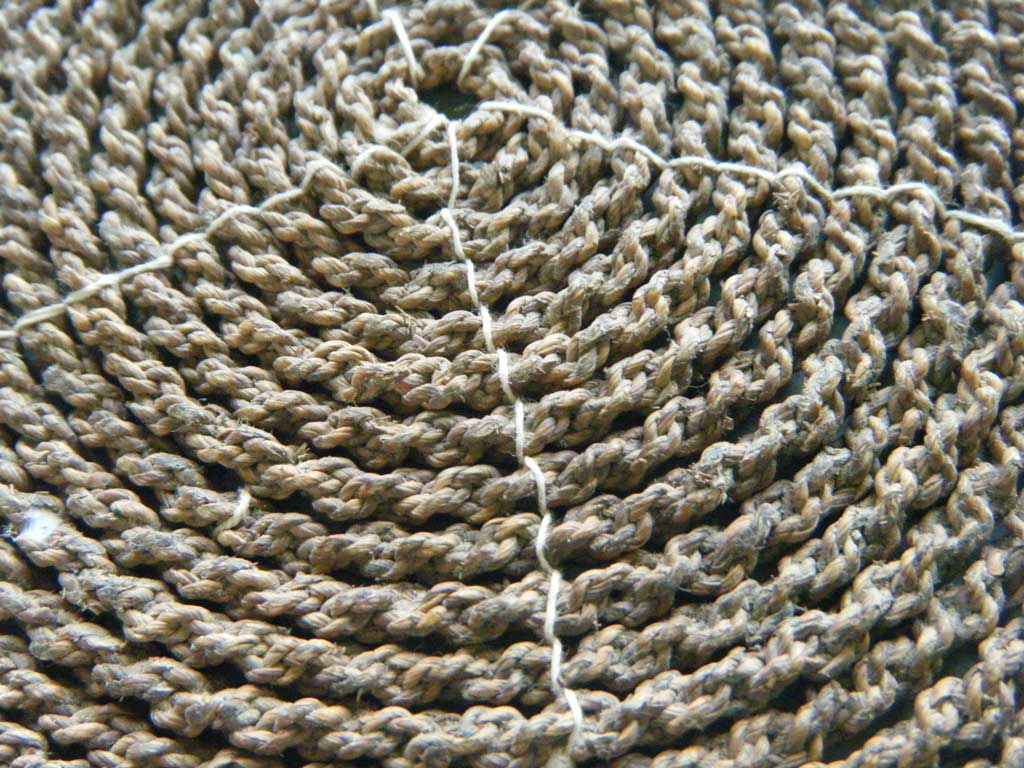 The brushes are also very worn, and most of them are only useful to us as examples: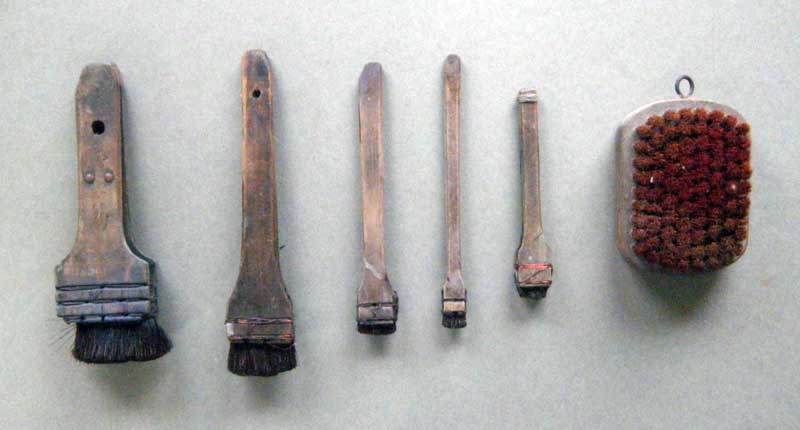 We've never seen any quite this small before, and already a couple of the ladies are pushing me to try and get some new ones of this type. A lot of the work we do here is pretty delicate, and brushes like this might indeed be useful.
And one of them is actually useable as it (although it too will need sterilization first):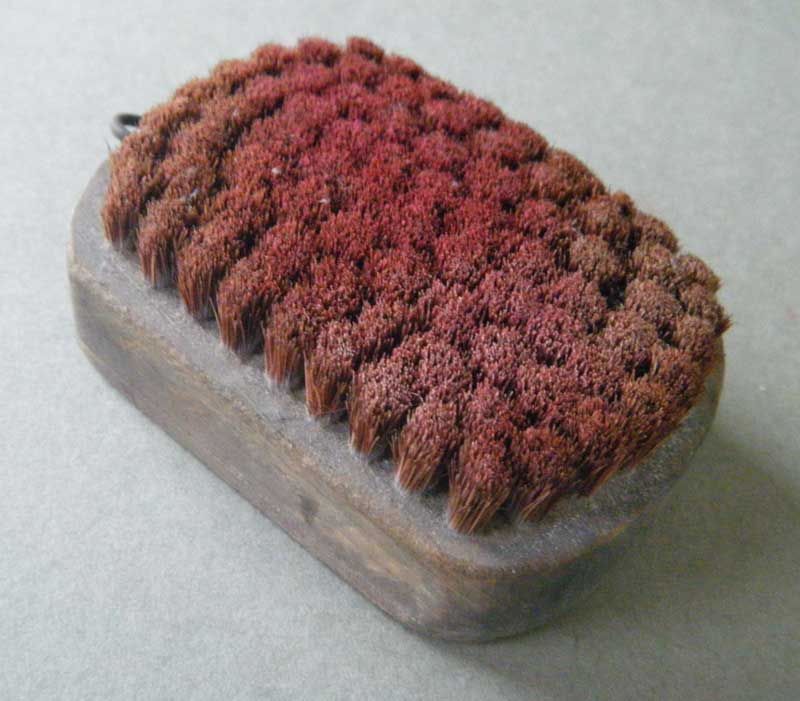 Once everything was unwrapped and inspected, I phoned Goto-san the baren maker to bring him up-to-date. He has a pretty extensive knowledge of barens and collects data where he can on older ones, and their makers. Interestingly, the maker of this one - Kusayanagi Yoshibei - was completely unknown to him. It is also marked 'Uchida', the name of a one-time major publishing house down in Kyoto, so we suspect that this would have been a baren that they ordered for their in-house printers.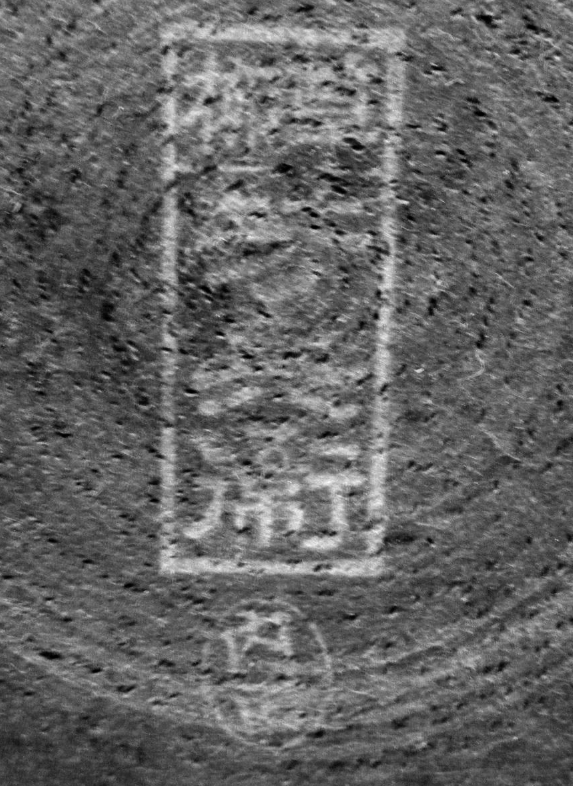 And it does seem to be a bit of a 'Kyoto-style' tool - it's very wide (14cm) and very light and flexible, just the type they typically use.
Fun and games!