Posted by Dave Bull at 8:54 AM, July 30, 2010
This thread about paper sizing is continued from here, and started here.

After all the preparation, it was finally time today to give my new sizing 'system' its first test!
I spent most of the afternoon at it, and I can tell you - this is not an easy job! Not that I thought it would be, but it has nonetheless made me realize that this is going to need a lot of practice to pull off properly. After all, I'm trying to make the jump from 'zero' to 'professionally acceptable' all in one go ...
Anyway, I did indeed take a lot of photos as I went along (with my camera's self-timer), but instead of putting them here on the RoundTable, where they will soon disappear into the untraceable maze, never to surface again, I thought it would make more sense to put them in a 'Sizing Process' page over in my Encyclopedia.
So please jump over there and have a look: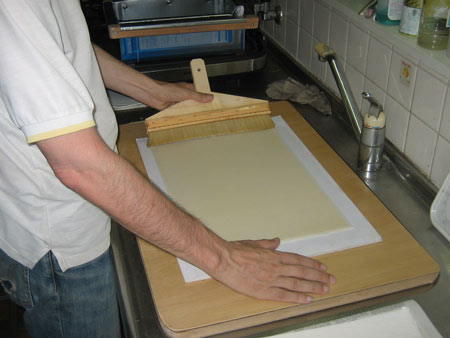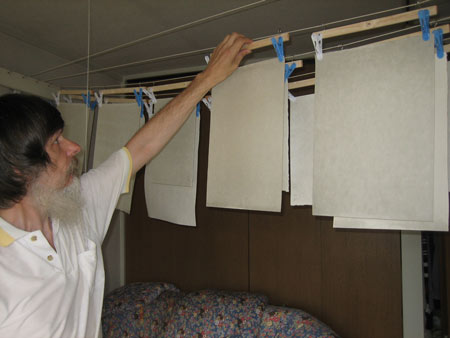 This thread about sizing continues here.