Posted by Dave Bull at 12:40 PM, February 11, 2009
Continued from [Seacoast in Winter - 10] | Starting point of the thread is [Seacoast in Winter]

Step #12 - Putting still more depth into the water ...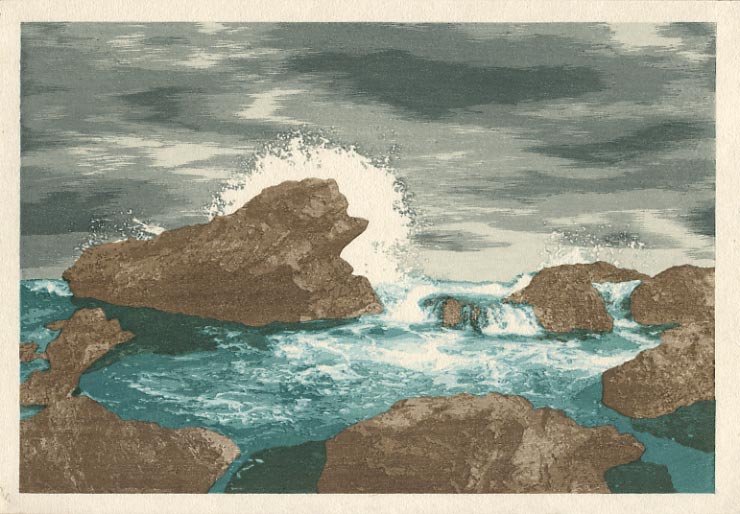 That's not it for the water; there will be one more impression, which will add transparency in the areas of the underwater rocks.
Step #13 - And the darkest small patches of cloud now appear ...
The sky overall is still too light, and we'll be returning to it for another impression later ...

The thread continues in [Seacoast in Winter - 12] ...