Posted by Dave Bull at 12:26 PM, February 10, 2009
Continued from [Seacoast in Winter - 9] | Starting point of the thread is [Seacoast in Winter]

Step #10 - Next tone on the sky ...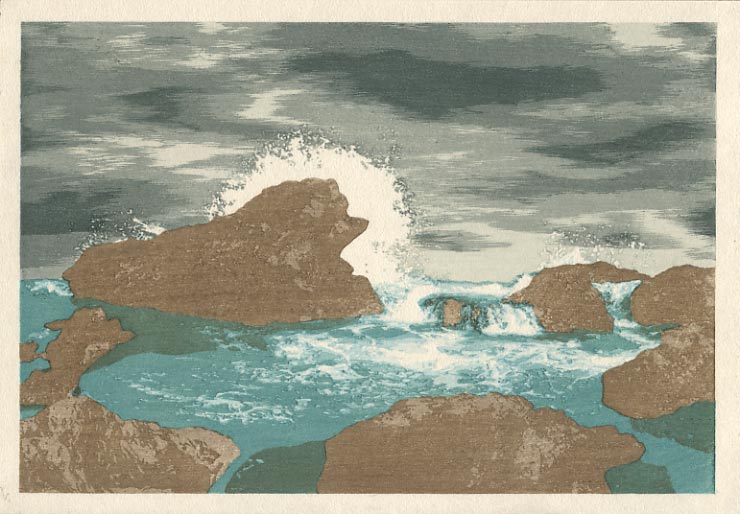 Step #11 - And the shape of the rocks finally starts to come out ...
Nearly all the texture you now see on those rocks - especially over at the right side - is carved, and not the result of 'goma' printing ...

The thread continues in [Seacoast in Winter - 11] ...