Posted by Dave Bull at 10:28 PM, September 29, 2012 [Permalink]
Although people on the consumer side of the 'producer/consumer' divide don't want to hear anything about this just yet, those of us who make things - especially things that are frequently selected as gifts - are busy getting ready for the upcoming 'gift season' ...
For me at this time of year, this means printing up more copies of the collection of small prints I show on my Gift Print page every year, and also preparing a new one to join them. 'New' in this case meaning new to that page, as I usually pull some blocks out of my storeroom for this.
The new print going onto the page this year will be the Daruma design I created some years back:
Filling in the second eye of a Daruma doll is of course done when one's project comes to a successful conclusion, so I think this is an obvious choice for this year! :-)
So we got the blocks out today and began to get ready for printing. But as our gift prints all have to fit quite tightly in their packaging in order to fit an air mail envelope, we're going to print these with a smaller margin than I did when originally issuing this print many years ago. So that means that the registration marks on all the blocks have to be moved 'in', towards the design areas. That was young Ayumi-san's work yesterday ...
She cut small plugs of wood, inserted them into the block in the original registration corners, and then cut new notches in the appropriate place: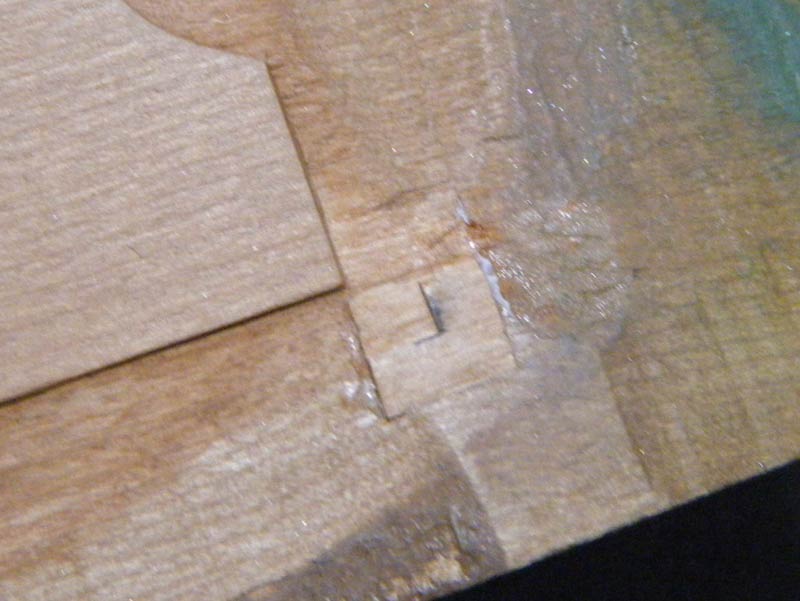 Teiko-san will be here tomorrow, and her job will be to run the first test batch. Once we've confirmed everything is OK, we'll get busy running off the main batch for the Gift Page ...
... if, that is, Mother Nature permits ...