Posted by Dave Bull at 7:22 PM, September 27, 2012 [Permalink]
The penultimate impression is the one that for most of the prints in this series, is the final one - the karazuri embossed border: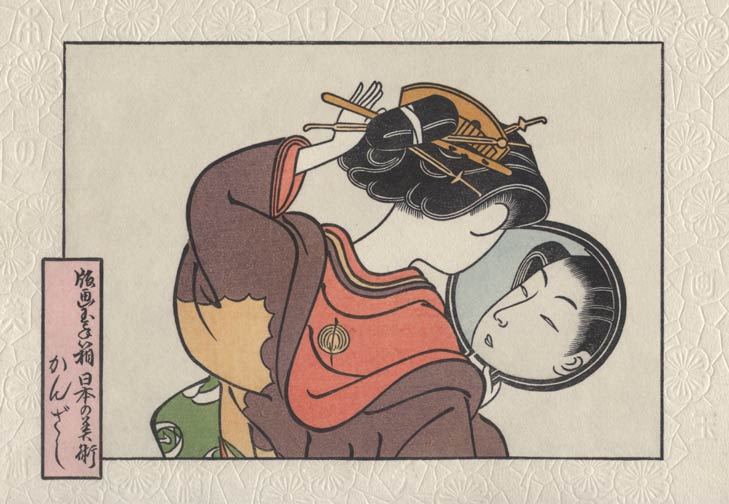 But this image has one more. Before I can 'print' it I have to dry the paper. Once that is done, I then take the stack of prints and place them face up in front of the block.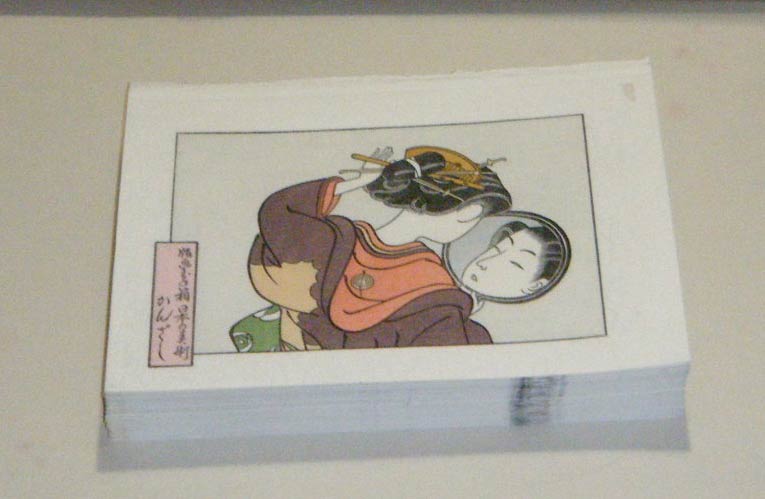 They are of course usually face down, ready for the front surface of the paper to be pressed into the pigment. But this block will use no pigment - this will be a sho-men-zuri (front rubbing impression). The block is carved in mirror image (heh!) of its usual orientation ...
... and a quick pass of the baren across the front of the sheet gives the paper in that area a nice shiny finish.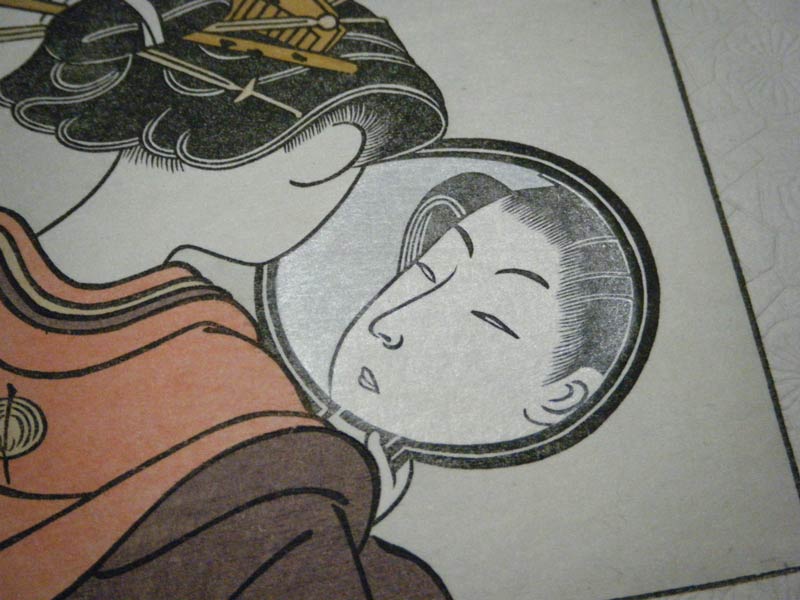 The publisher of the original book had no time for such fooling around, but hey, our aim is but to please you!