Posted by Dave Bull at 2:11 AM, January 10, 2012 [Permalink]
The last couple of days have seen plenty of progress on the keyblock carving of the Hokusai 'Fuji in the Window' image:
I have been much more careful with the sharpening than I have been in recent months/years (mostly due to the impetus from a very nice new knife blade I am testing for Sato-san), and it is showing ...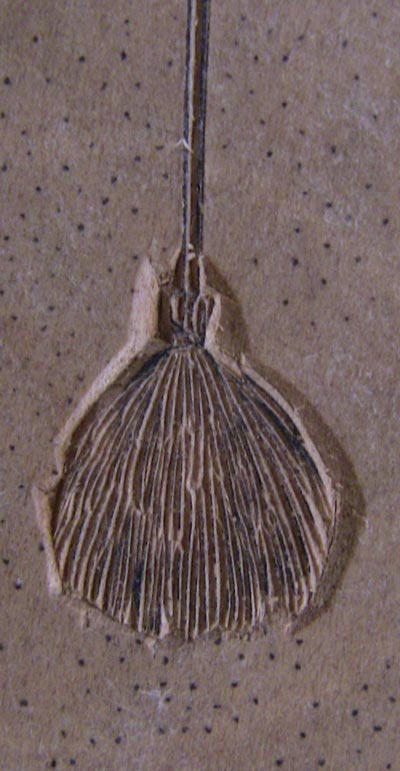 People living in Japan have all had the experience of walking down a quiet residential street and seeing a gardener at work in one of the trees in a nearby garden. He is usually sitting/standing up near the top of a large stepladder, and wielding a small clipper. One by one, he trims the needles from a large pine tree, until he gets the shape exactly right. All day long, clip ... clip ... clip ... And the pile of needles grows on the ground underneath him.
Today, I know a little bit what he feels like!