Posted by Dave Bull at 2:58 AM, November 2, 2011 [Permalink]
The final large uninsulated surfaces got their turn this afternoon, and the printing alcove is now all covered in. Here's a quick shot taken (from outside) this evening, just before the final sheet went into place. The braces to hold some of the stringers while the glue sets are still in place ...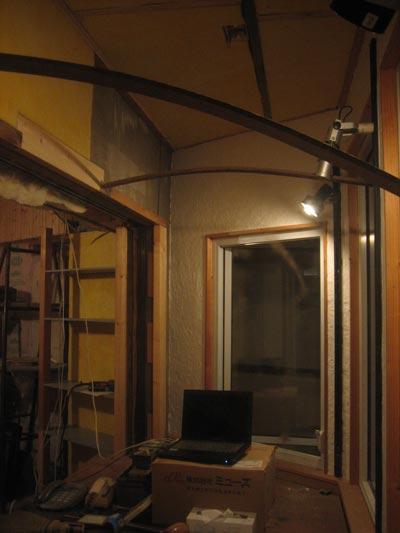 ... and then after everything was covered, and the braces removed: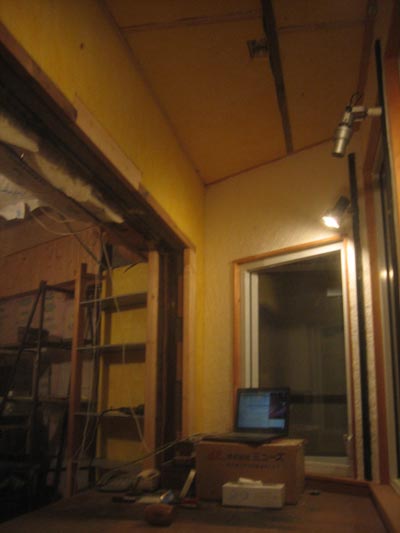 I'll be back to work on printmaking from tomorrow ...
As you have seen in some of the recent snapshots, there is quite a rat's nest of cables terminating in this area, and I suspect it won't be too long before I get a bit frustrated and get to work on getting them under cover. All the wiring will be fed through a cable run starting under the top step of the staircase, and coming out into this vertical space at the side of the alcove. This will be covered with an openable 'face plate', which will have a number of connectors mounted on it: a pair of power plugs, an ethernet jack, the telephone connection, audio (out), and a plug for the intercom from the front door upstairs.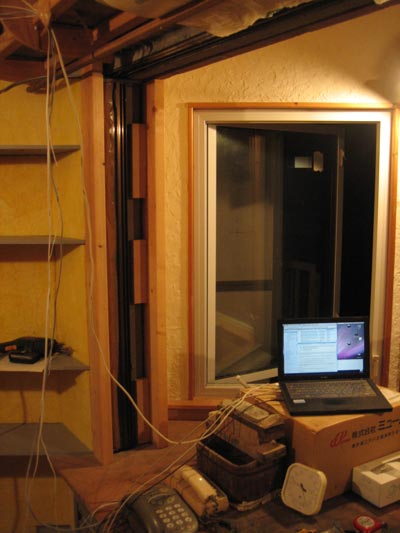 And finally, did you notice in the above photos the place in the alcove where there is a particularly heavy and strong plate mounted on the concrete wall?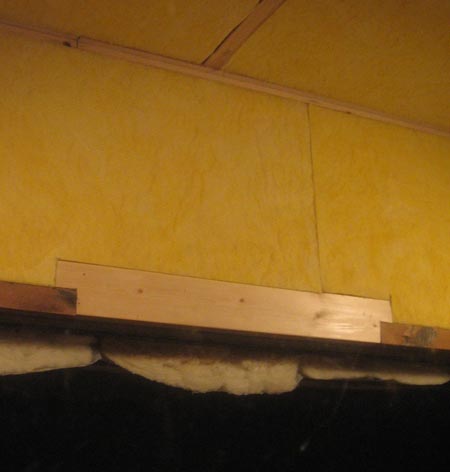 This is exactly over my head as I sit there working ... Any guesses?