Posted by Dave Bull at 2:44 AM, November 4, 2011 [Permalink]
Now that most of the bare wall areas have received their cover of insulation, it's time for the first test! As today was bright and sunny, I had the windows and door open most of the day, but when I headed down to the workshop in the evening, it was a different story. The outside temperature had plunged, and the room had become very chilly!
Here's a snapshot of the thermometer that sits just outside (since Boots-chan left us a year ago, her cat door has been unused ...) It shows just about 13 degrees ...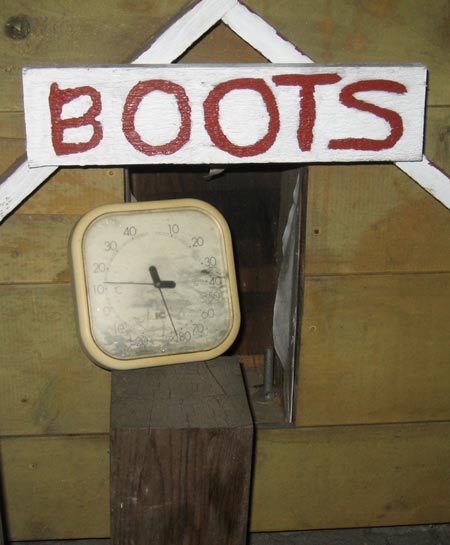 Here's the little heater that I used for tonight's test: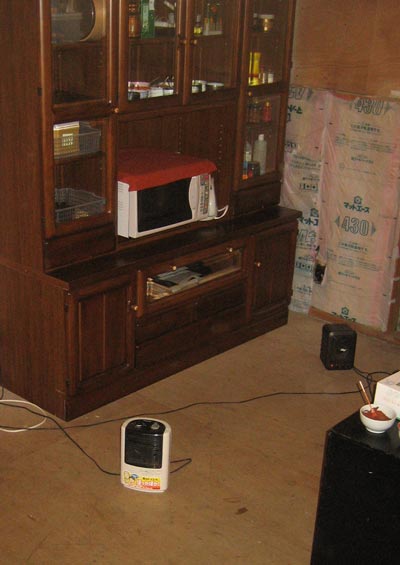 It's a little unit meant to be placed in a bathroom, to keep the chill off. It puts out 500W ... In this room, it looks ridiculously small!
But here's the result, after about an hour: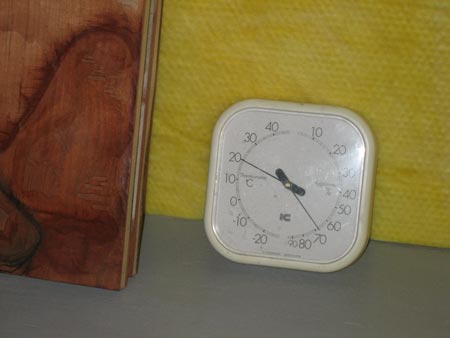 I think I'm going to be able to live with this!