Posted by Dave Bull at 5:30 AM, April 18, 2010 [Permalink]
Remember seeing the 'karazuri' block a few weeks ago?
Well, today it came front and center, to print the embossed pattern around the edges of the first two prints of the Mystique series. Let's step through the process ...
Paper out of the stack, and into the registration marks: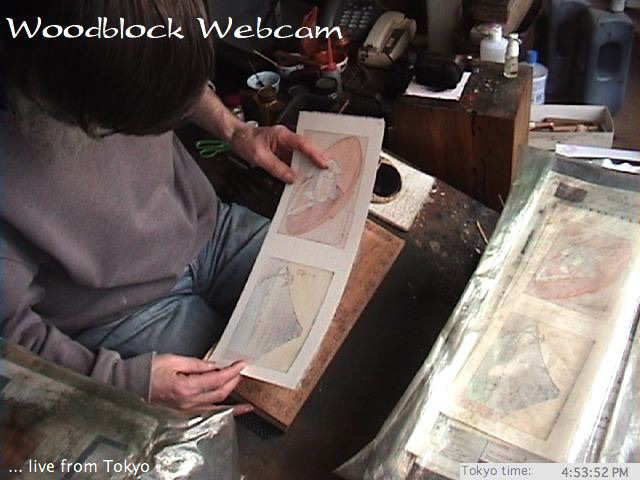 Holding the paper firmly but gently with a few fingers pressing on one of the 'islands' on the wood, I print the pattern by beginning in the center: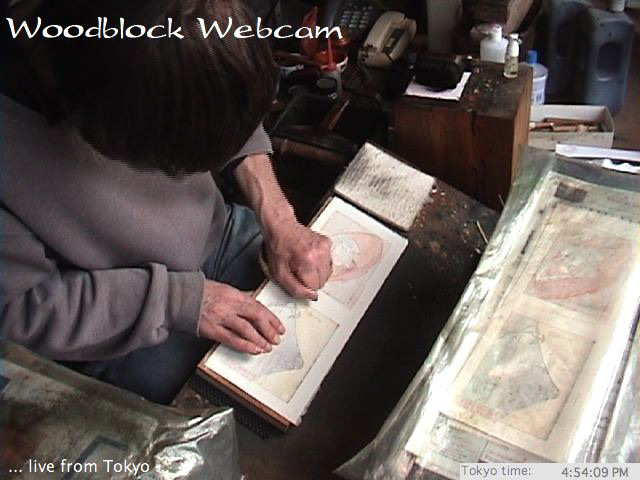 Then running out to the left ...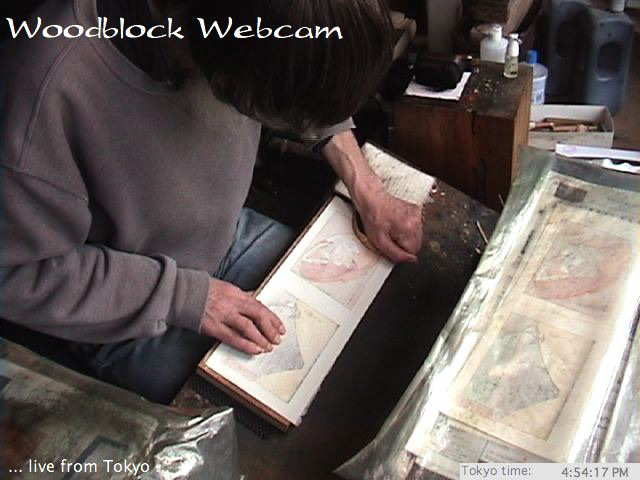 And to the right. All the time, keeping the paper firmly in place with my right hand.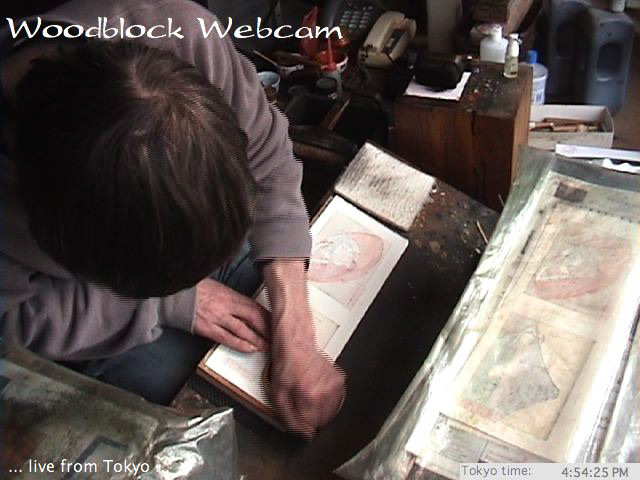 But I can't get to the bottom right corner, so I temporarily hold the paper on the other island: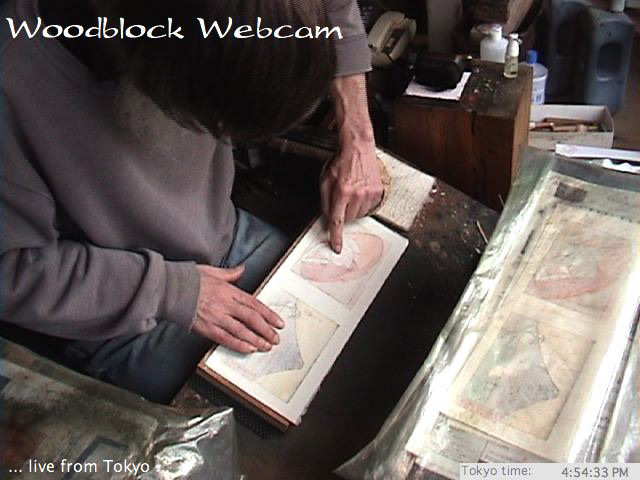 And switch my right hand to an angle that allows me ...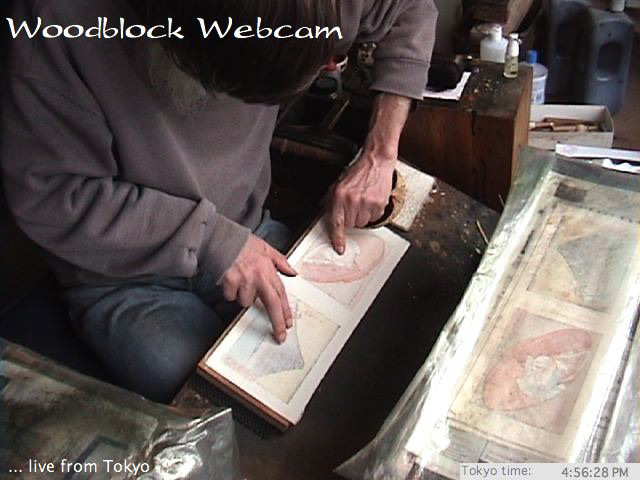 ... to reach the edge of the paper:
Then switch yet again, to holding with my thumb, allowing me to reach ...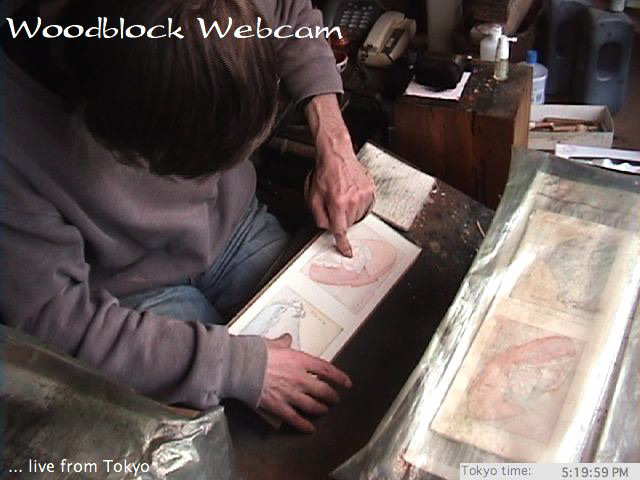 ... that final strip below my hand:
And a final check, to make sure all areas got covered. I have to put some of them back on the block to touch-up places I missed, or printed too lightly.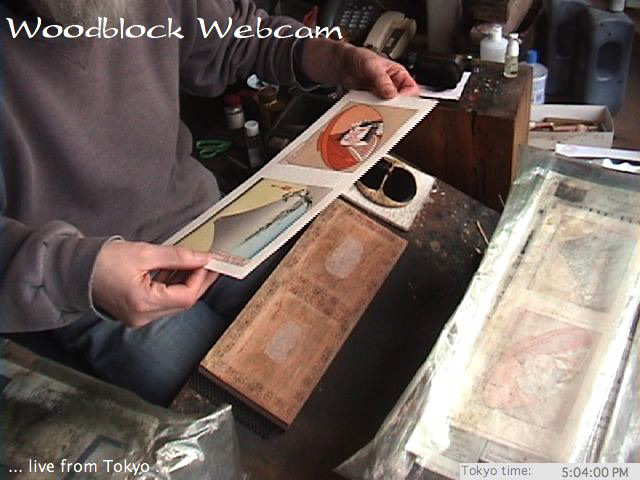 The sheets are drying now, and I'll scan one in the morning, and update the Mystique web pages then.