Posted by Dave Bull at 4:38 AM, April 18, 2010
We've had a few days of very difficult cold and damp weather - even setting a new record for the latest recorded snowfall in Tokyo.
But this morning is different! Here's a shot from my workshop window:
If I climb all the stairs up four flights to the top floor, we can look down on it:
This next one isn't 'from my window', but is a parking lot about 15 seconds walk from my front door:
I have no idea what these are. These were at their peak just about a week ago, but I was too tied to the bench to get out here and take a snapshot ... (and anyway, it was too rainy ...) Here's a bit closer ...
In the other direction from my front door is a house with this in the front yard: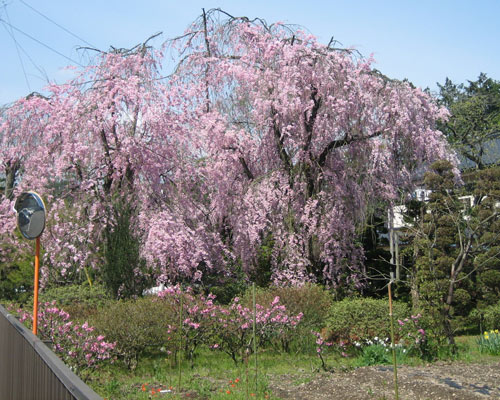 It's a 'Weeping Cherry'. They have a smaller one off to one side of their property, with a tiny roadside shrine in front of it: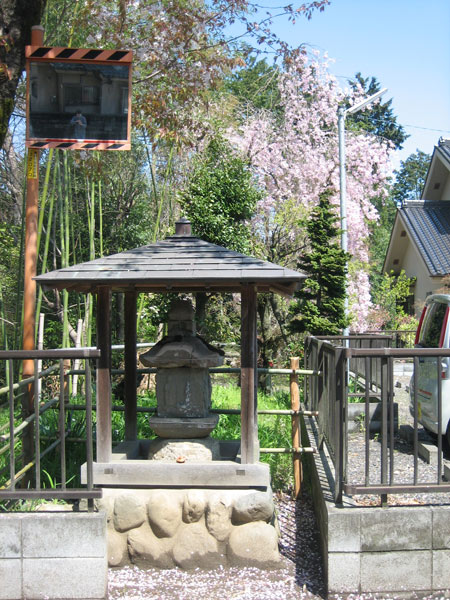 And there's Dave, in the mirror ...
Now back to work, for the final impression on this pair of prints ...