Posted by Dave Bull at 12:11 PM, February 27, 2010
Continued from [Seacoast in Spring - 7] | Starting point of the thread is [Seacoast in Spring - 1]

Although we have a number of different shades of pebble here, more of them are a 'sandy' colour than any other. We get some variation from the different grey blocks that overlay, and some of the subsequent colour blocks will also overlap some of them: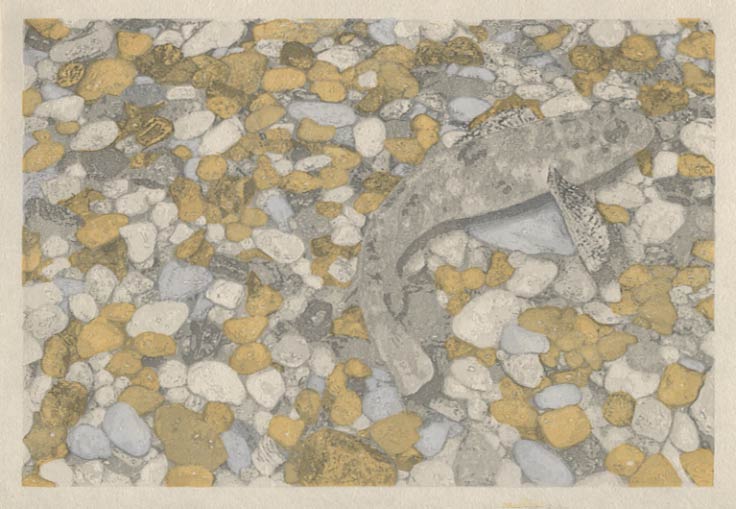 A kind of vermillion/salmon tint is also represented in the mix ...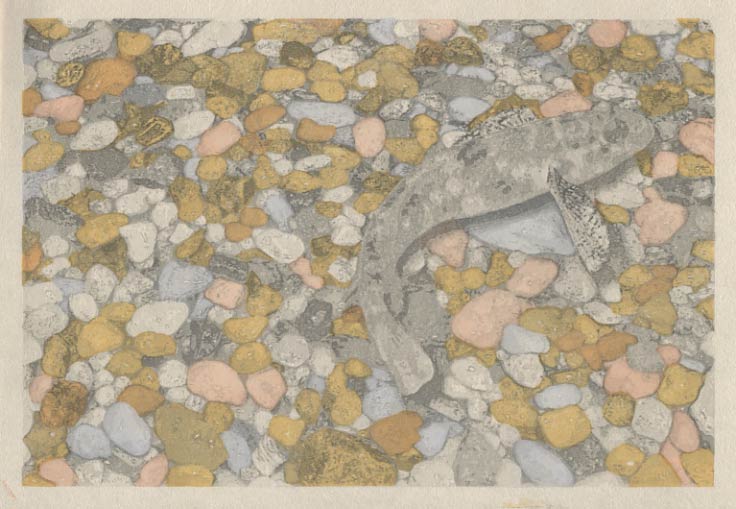 Keeping on track fairly well, after the interruption for the Tokyo trip yesterday. I certainly won't be able to finish it by the 'end of February' as I had targeted, but it might be done by Monday, we'll see ...

The thread continues in [Seacoast in Spring - 9] ...