Posted by Dave Bull at 12:43 PM, February 26, 2010
Continued from [Seacoast in Spring - 6] | Starting point of the thread is [Seacoast in Spring - 1]

One more of the 'grey' blocks, before we start with the colours ...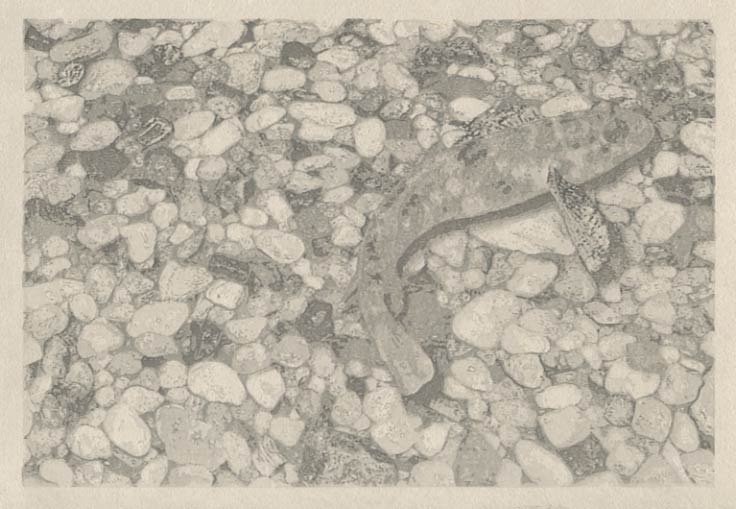 And then, as promised, the first colour ...
There were five grey blocks, and - by coincidence - there will be five colour blocks (on the seabed). I don't have much knowledge of the geology of the area, but there are very visible layers of different colour in the cliffs behind 'my' beach, so I guess this is where the varied colouring of the pebbles in the gravel comes from. Even while camping there, I have seen very large boulders tumble from the cliffs and shatter into small pieces ... So I guess we are seeing these pebbles part way through the process of being turned into sand ...

The thread continues in [Seacoast in Spring - 8] ...