Posted by Dave Bull at 12:26 PM, February 28, 2010
Continued from [Seacoast in Spring - 8] | Starting point of the thread is [Seacoast in Spring - 1]

I've started this with the lightest pebble colours; now we'll put the more vivid ones in place. Some of them were quite a strong orangy colour:
And another group was brown:
That's it for the 'base' colours on the pebbles ... although we're not done with them yet ... Now to start to fill in the fish. First a base tone over the whole thing:
And follow this up with another printing of the same colour, but on a block that omits the fins: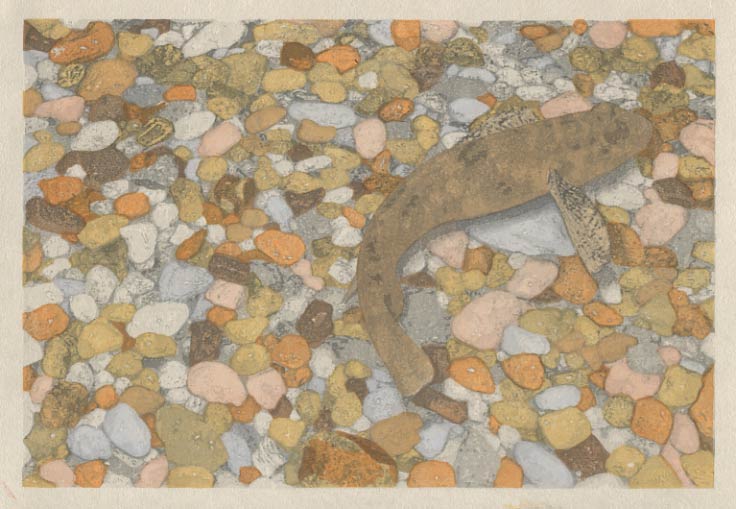 So that has been four passes over the blocks today, with 112 sheets in the stack ... It's been a long long printing day!

The thread continues in [Seacoast in Spring - 10] ...