Posted by Dave Bull at 1:43 PM, February 8, 2009
Continued from [Seacoast in Winter - 7] | Starting point of the thread is [Seacoast in Winter]

Step #6 - Next tone on the rocks, including some parts that will be underwater (although you wouldn't guess that by looking at it at this stage!) ...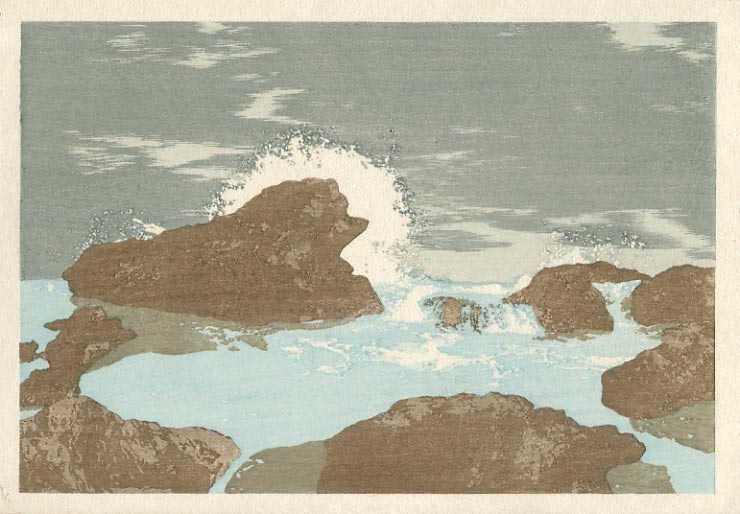 Step #7 - And the next one on the sky ... You can see how this is going to develop - gradually getting darker and darker as we move along ...

The thread continues in [Seacoast in Winter - 9] ...