Posted by Dave Bull at 3:31 PM, January 13, 2008
Continued from [River in Winter - 4] | Starting point of the thread is [River in Winter - 1]

It's been a busy couple of weeks ... proofing work, mixed with all kinds of preparation for the upcoming exhibition.
Proofing for this one - a bit to my surprise - has proceeded without too much frustration. Experience counts for something, I guess, because it came out very close to what I had been anticipating. I made a few versions, some with deeper water tones, and tried some variations here and there, but these are just kind of 'tweaking' - the basic image came out very well. Here she is!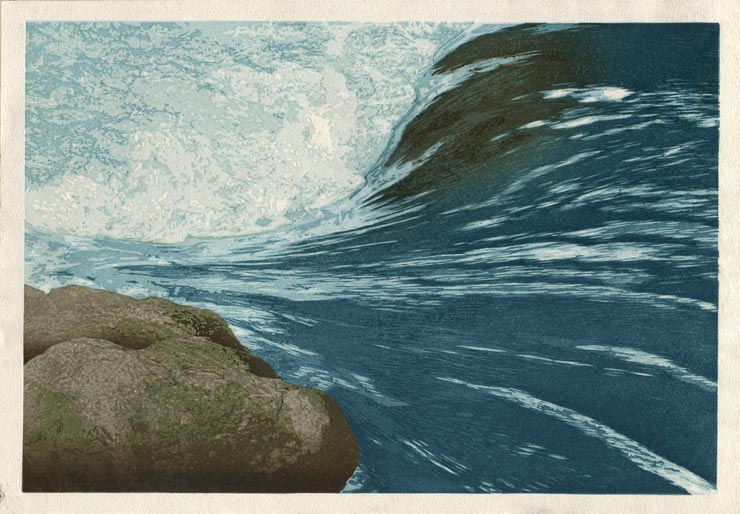 I'm now going to put all workshop work on hold for a couple of weeks. The next week will be devoted to publicity and construction work for the exhibition, which begins on the 20th. Once the show is over, on the 26th, I'll be getting down into the workshop to make the edition.
This gap - of more than two weeks - between proofing and editioning, is very unusual for me, as there simply is never any time for such a luxury. But this gives you your chance ... take a look at the print (an enlargement is available over on the Solitudes page), and feel free to send suggestions on how this can be improved before I start 'real' printing!

The thread continues in [River in Winter - 6] ...