Posted by Dave Bull at 11:10 PM, February 3, 2008
Continued from [River in Winter - 5] | Starting point of the thread is [River in Winter - 1]

So with the annual exhibition now out of the way, it's time to get back to work! There are 112 sheets in the stack for this batch; this will be the first run, to be followed by another batch of 112 later. Here are the first steps:

Step #1 - Here's the blank sheeet, ready to begin. There is no blank 'beta-ban' for this print, as I want to preserve the body of the paper in the area of tumbled foam.
Step #2 - The actual printing starts off with the first undertone for the rushing water area. Not much 'rushing' yet, is there!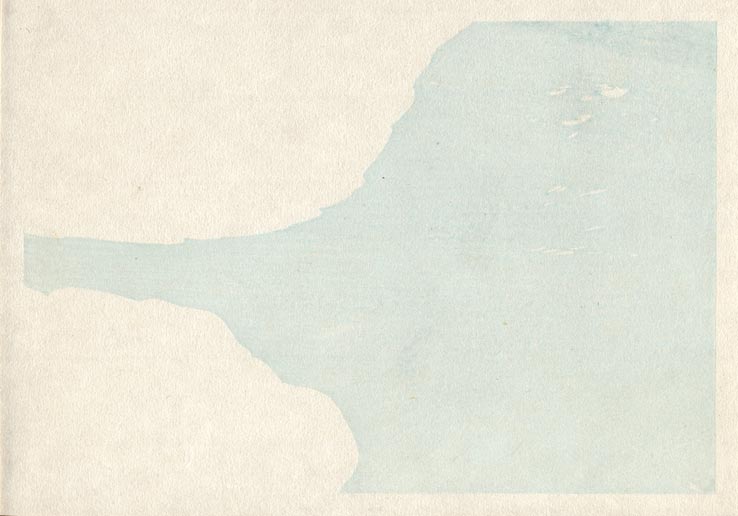 That impression by itself (on scrap paper ...) :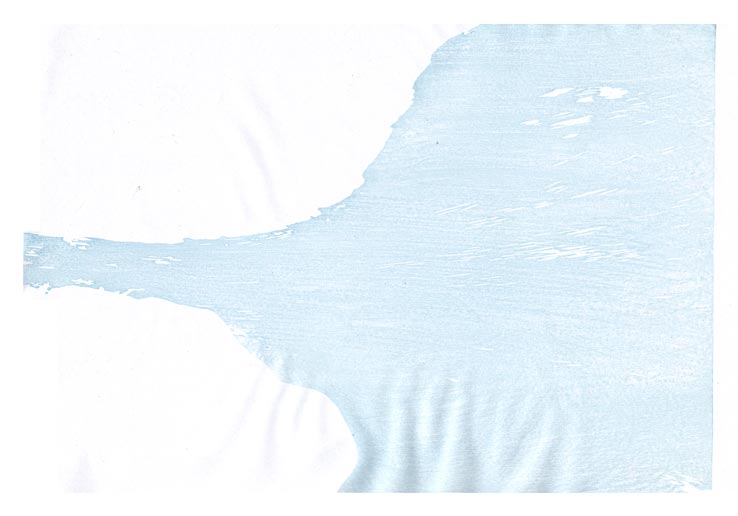 Step #3 - Rather than put the next colour onto the water, it's best to keep moving around the print, to avoid saturating the paper in any given area. Next up will be the base tone on the foreground stone:
That impression by itself (on scrap paper ...) :