Posted by Dave Bull at 12:26 AM, June 13, 2007
Continued from [River in Summer] - Post Mortem | Starting point of the thread is [River in Summer]

OK, time for a couple of experiments this evening, picking up ideas from some of the suggestions made on the 'Post Mortem' post. (These next two print images are not Photoshop, but actual test prints ...)
Here's a version with some extra shadow in the undergrowth, similar to what Gary put in his version at that point:
From the beginning I had a block carved for this, but didn't use it when doing the print run, as it just seemed to make things a bit too 'gloomy' under there. But I guess it does look better ...
Here's the impression (on scrap paper) (block):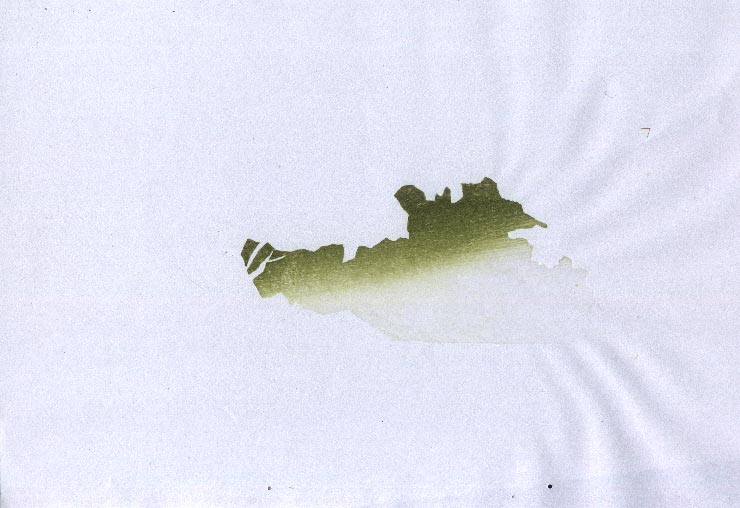 Next up, take one of those tests, and wipe a gradation across the water block, in line with Tom's suggestion:
This completely wipes out the green gradation in the water over by the far bank, but it definitely improves the effect of the white stones in the water.
So what do you think? Should I put the stack of paper back into play? At the moment, I'm thinking that the undergrowth is a definite 'go', and the water gradation is a definite 'Hmm ... maybe' ... :-)

The thread continues in [River in Summer] - Block Scans ...