Posted by Dave Bull at 7:29 PM, May 16, 2007
Continued from [River in Summer - 7] | Starting point of the thread is [River in Summer]

Although all the kyogo aren't ready yet, I want to get started on the colour block carving. (While I'm working, I'll be thinking about the separations I haven't figured out yet ...)
Had a clear run at it this afternoon, so here is the first finished colour block ... one side (three colours):
... and the other (three more):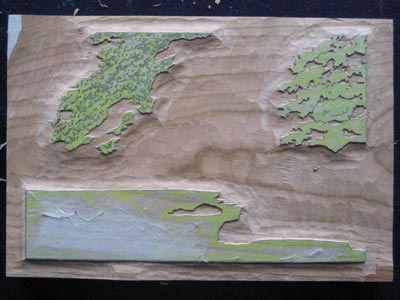 For a little 'bonus' shot, here's a closeup of the next one under way. That area of tree is about 5cm long ... it's pretty finicky work ...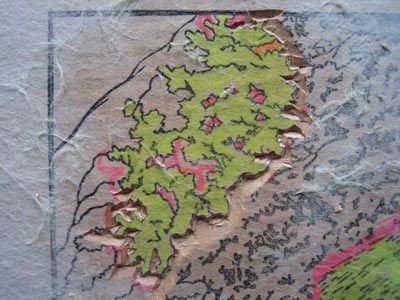 The thread continues in [River in Summer - 9] ...