Posted by Dave Bull at 4:41 PM, April 1, 2014 [Permalink]
Yesterday was the setup for the exhibition at Narita Airport. We're in the Departure Hall of Terminal 2 ... right bang in the center of the action!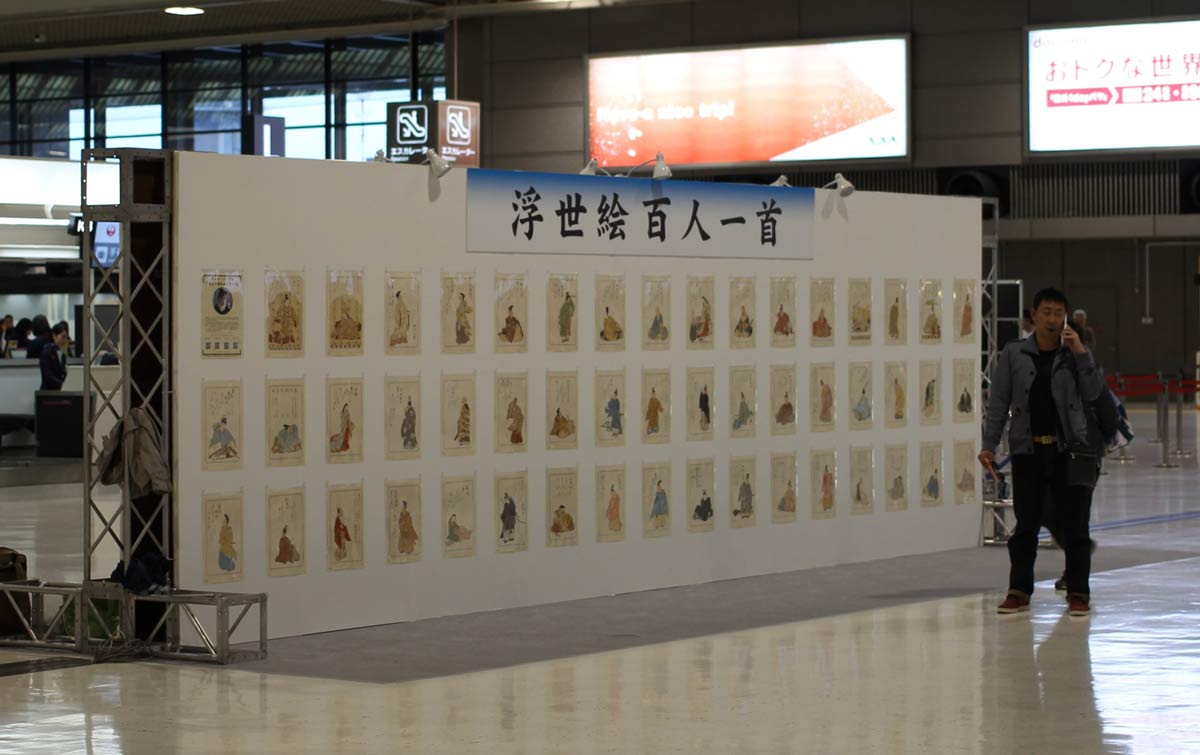 The prints are on both side of the panel you see there - 50 on each side, along with a small explanatory panel (English on one side, Japanese on the other):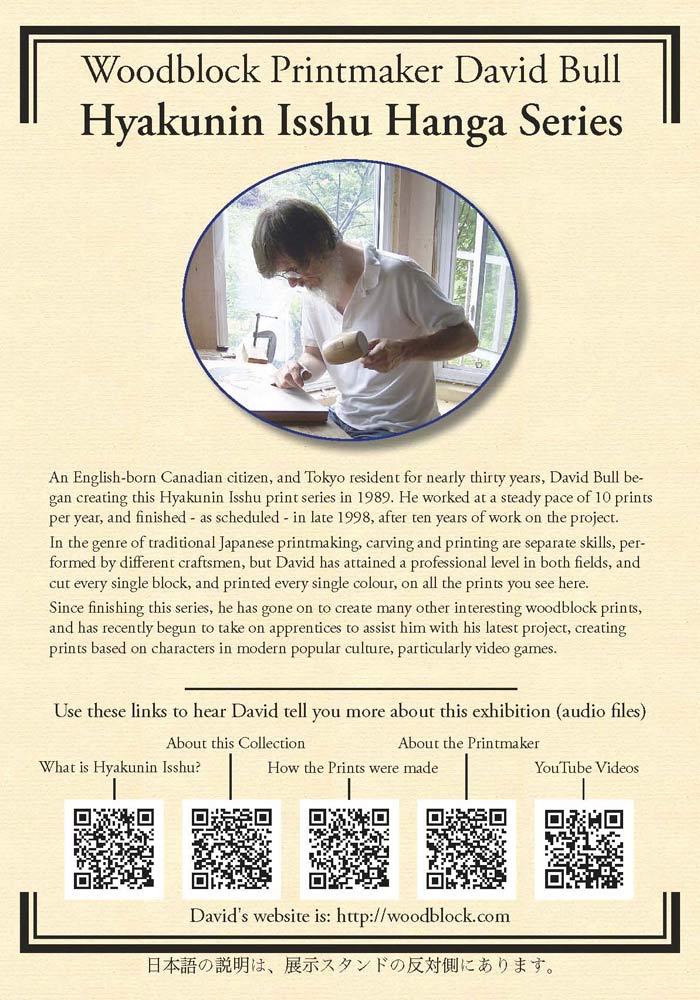 Young printer Ayumi-san and I spent nearly the entire day out there getting it all set up. The airport staff had promised us that the stand would have lines and measurements prepared for us, to show the hanging position of each print, but they had 'forgotten' to do that, so she and I had to measure and carefully align each one from scratch (and we hadn't taken the tools to do that properly ...)
Anyway, it did all get done: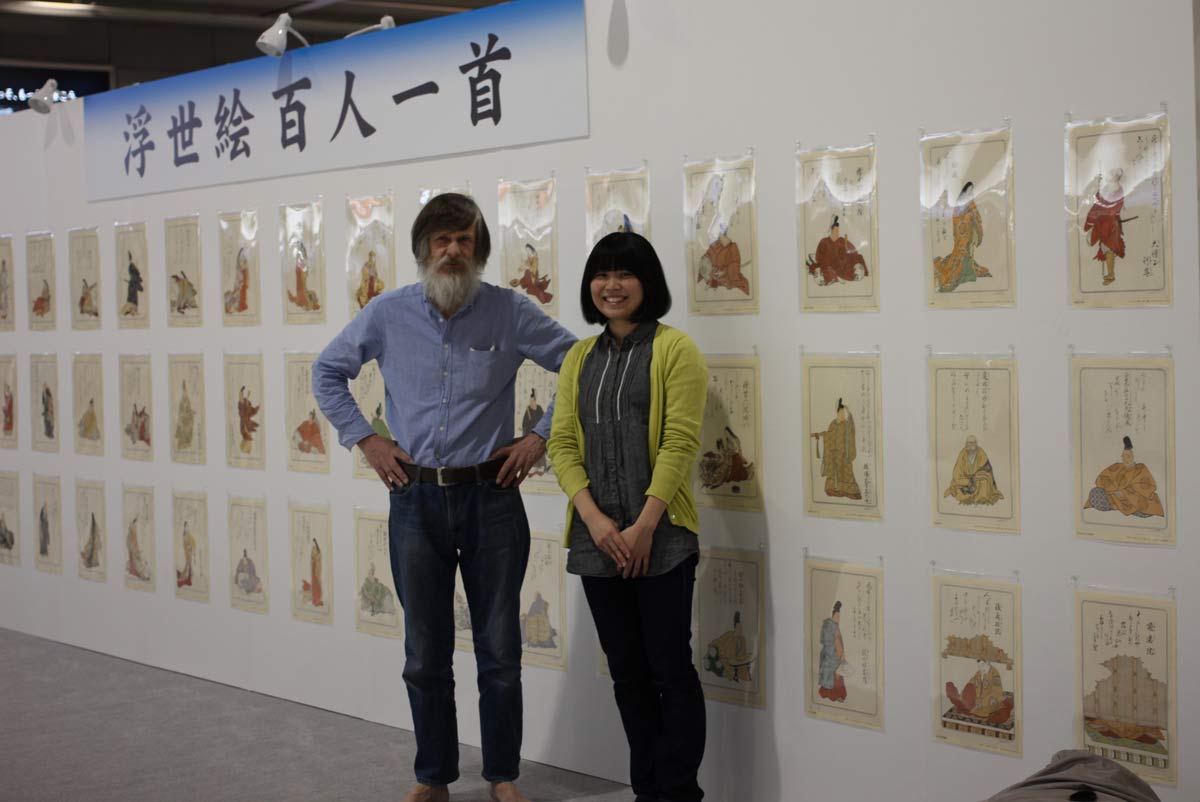 As I mentioned in the previous post, we put up QR Codes for audio files explaining various aspects of the show - four of them in English and three in Japanese. Here are the linked audio files (mp3 format):

The show will be up for three whole months, and it's going to be interesting to see what might come from it - there will be an awful lot of people passing through that room in that time!