Posted by Dave Bull at 7:05 AM, July 31, 2013 [Permalink]
OK, let's finish this off! Her kerchief needs a touch of tint - and this is a different blue from the one used on the water; this is shinbashi, a nice 'fashionable' blue (although there isn't enough of it here to really show the effect ...)
This next tone also may pass by pretty much unnoticed. I'll save you the trouble of hunting for it ... check the vertical post on the wall ...

And we wrap it up the same way as all the designs in this set, with the series title hidden in the embossing around the edges: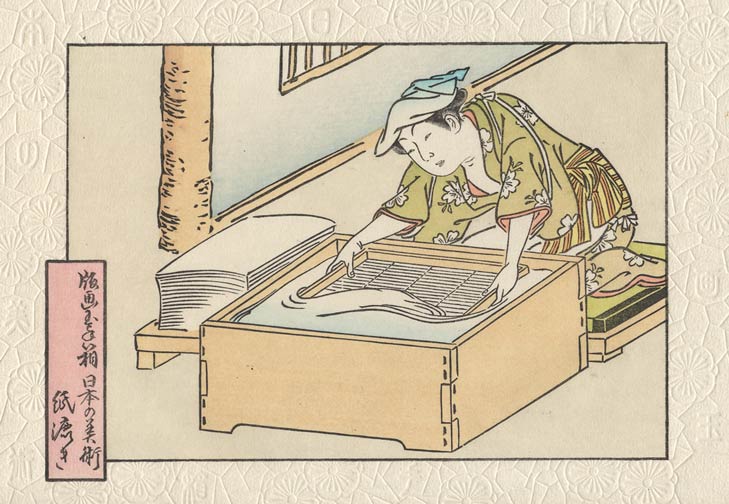 As I have been 'building' this one over the past few days, a couple of the staff members here have given their opinions. They think it's 'pretty quiet' ... To which I simply reply, "Thank you!"
I certainly don't want all my prints to be as low key as this, but now and then, I think it's suitable. (One of them commented that this is obviously a reaction to all the bright colours we have been using on our Chibi Heroes series recently, and maybe they're right!)