Posted by Dave Bull at 2:38 AM, May 2, 2012 [Permalink]
We're getting closer to the 'end' of the long process of making the first batch of these storage cases; we've seen any number of photos of the main workbench, with the cases changing shape bit by bit each time. Here are a couple of recent versions: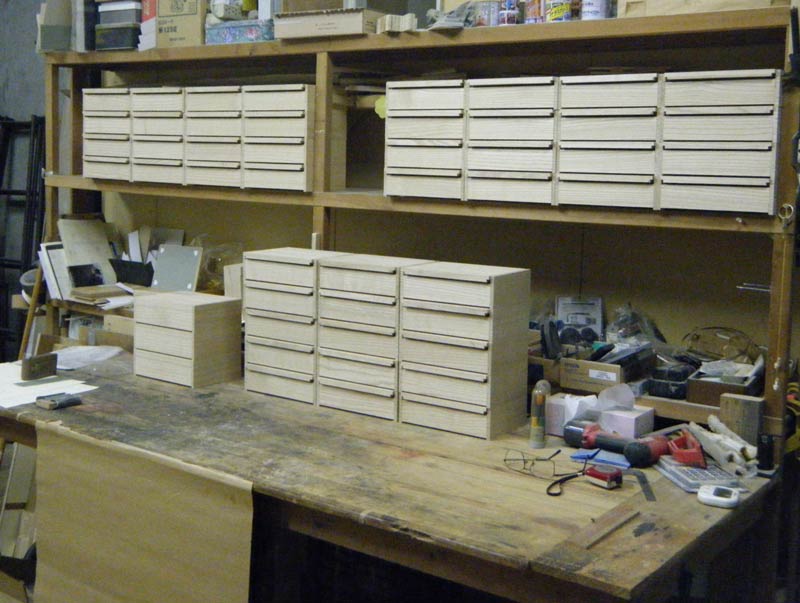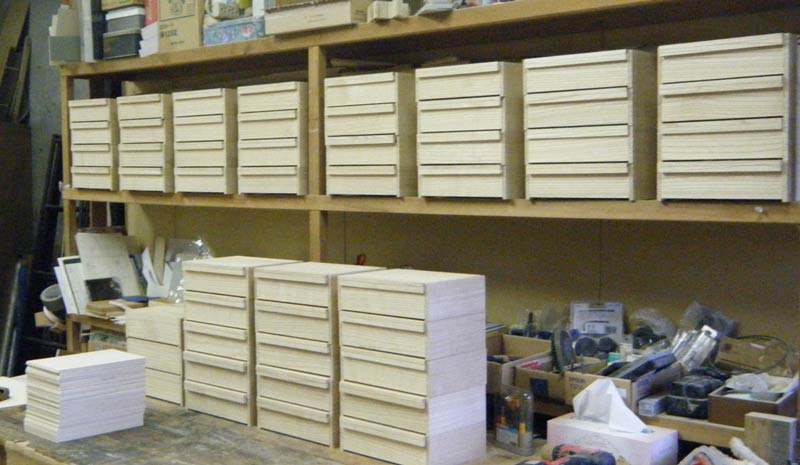 ... and this scene is also familiar, I think ...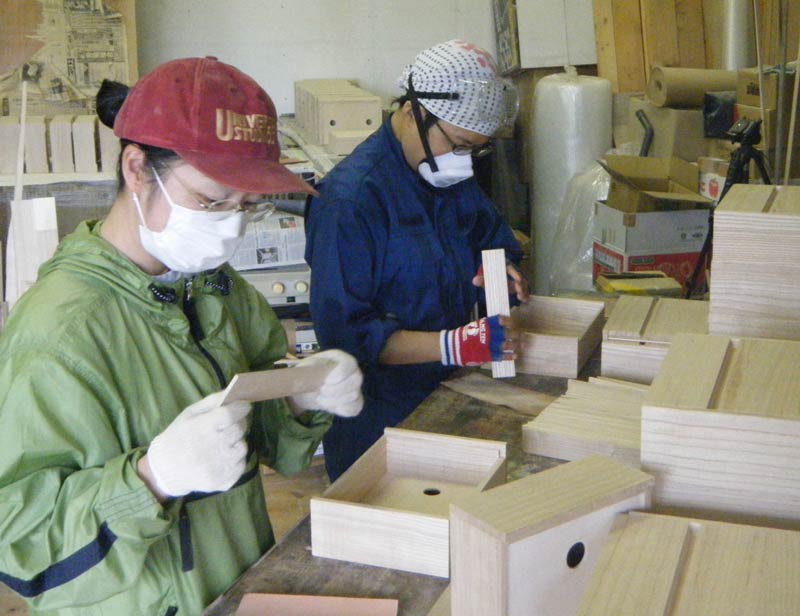 But this one has a different aspect. What's with the collection of small bottles and jars?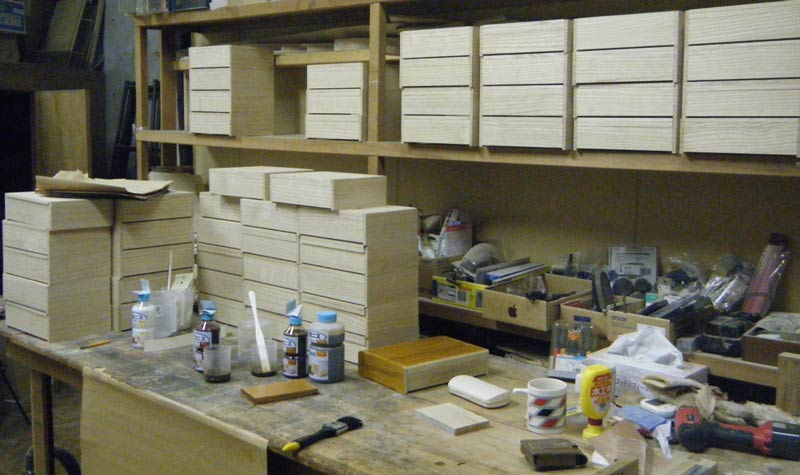 Getting ready for the finishing stage, of course! Here's our ultra-modern, highly-appointed, 'super clean room' spray booth!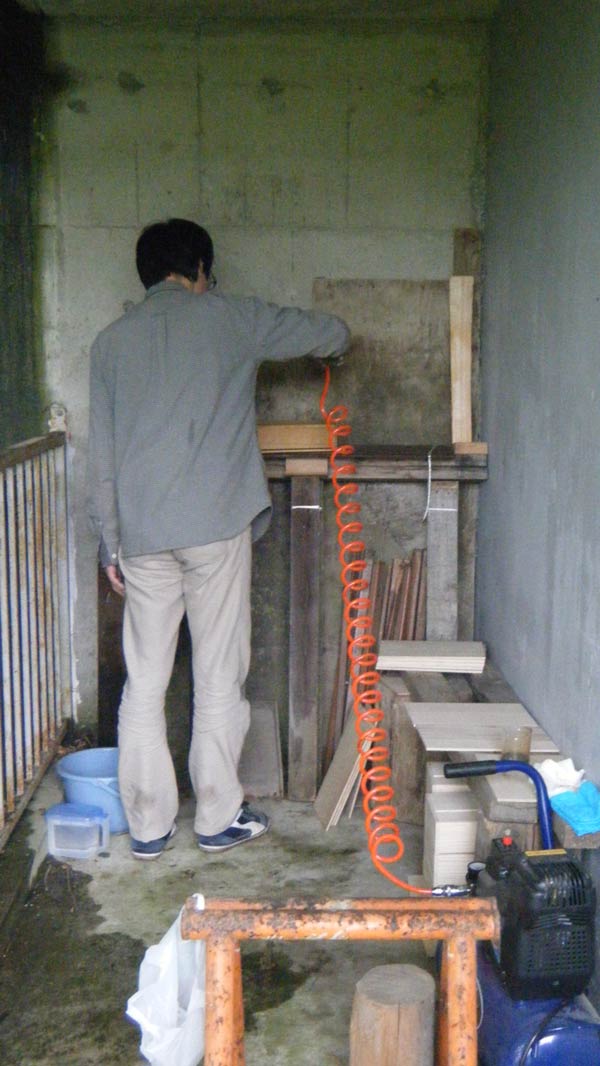 That's Lee-san doing the spraying; he's here for two days ... And although that spray booth may not look very appetizing, it does the job!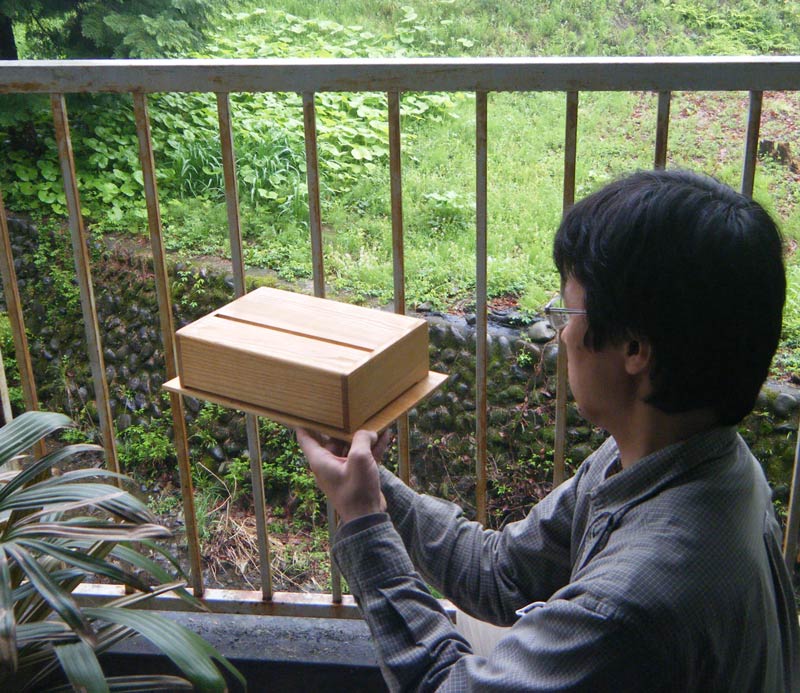 Meanwhile, the boss was upstairs in the woodshop, busy with one of the more unpleasant stages of the work (and very noisy, too ...)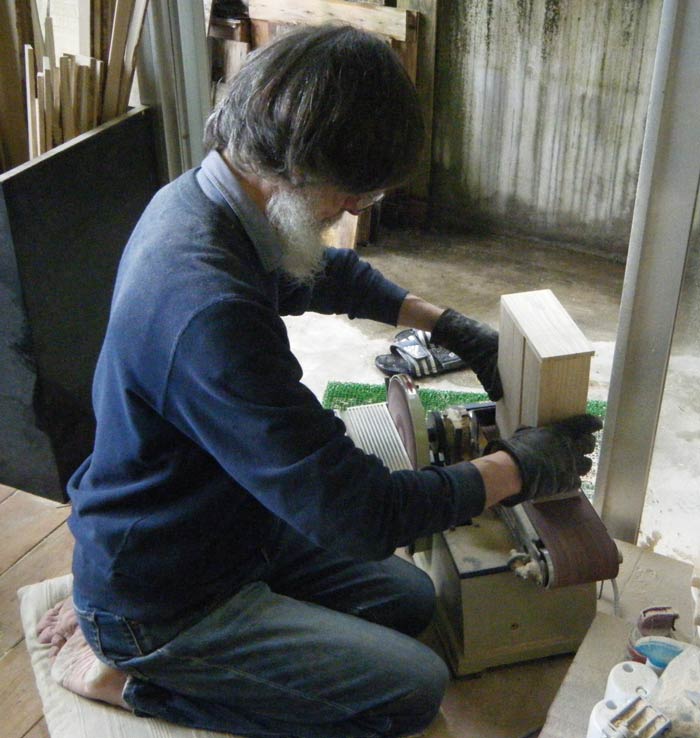 And the boxes keep building up and up ... There isn't any printing being done here this week, so my printing alcove is pressed into service as a 'drying room'. Here are a bunch of cases, and a number of the 'stands' ...
Note the highly imaginative use of the large flat file as a drying rack!
Here is one of the first ones to come out the far end of the production line ... This is actually one of the same cases shown in the photo above (and the next one) ; under various illuminations it looks completely different. I have no idea what actual colour it will appear to you in your own home ...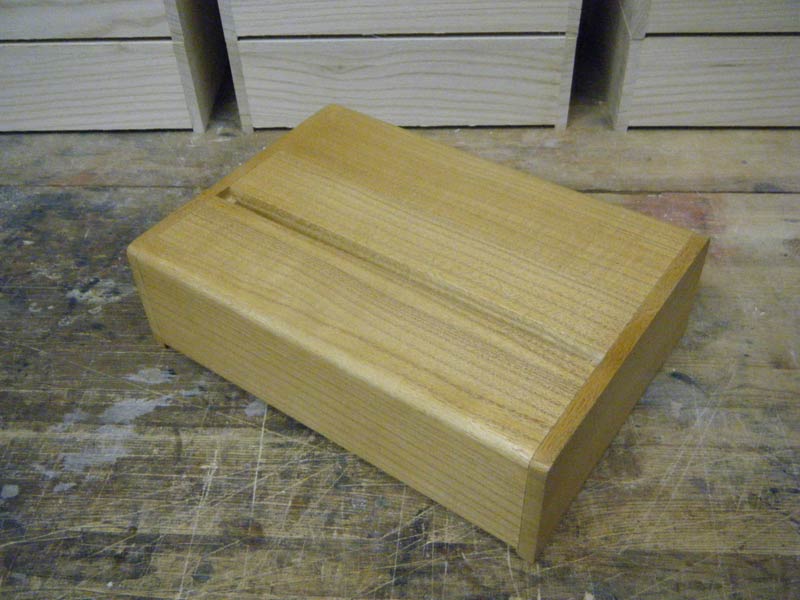 And here it is, seen in the wild, in its natural habitat!
That's one down, only 199 to go!