Posted by Dave Bull at 2:48 AM, April 14, 2012 [Permalink]
Here's our first 'layering' impression. The skin tone also covers part of the yellow on the umbrella, to provide a third tone ...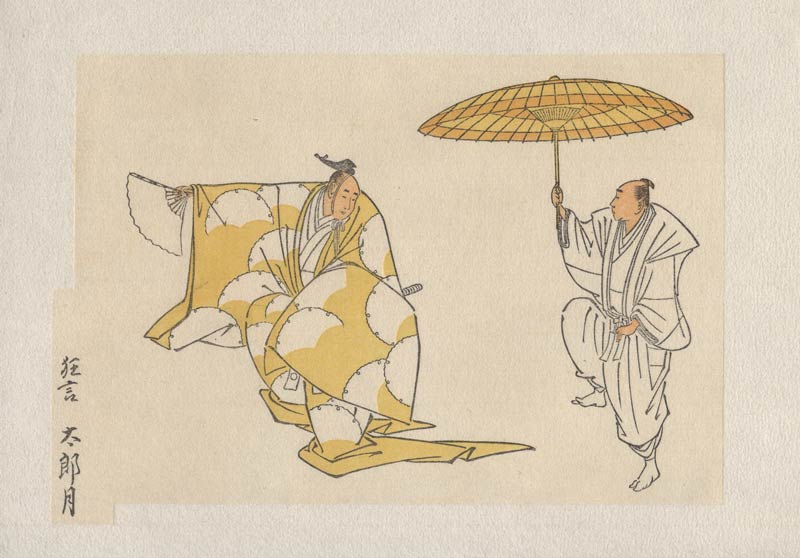 Because of the reduced scale of this print - mine is far smaller than the original, which was a double sided album page - some of the fabric patterns turn out to be pretty small, and easy to clog with paste when printing. It's a fair challenge to keep them clean ...
As there are some other small areas carved on the same block as the blue 'trousers', I did one of those on the same pass through the stack, using two brushes and two pigment bowls ... And I didn't mix them up even once ... (this time!)