Posted by Dave Bull at 2:04 AM, March 16, 2012 [Permalink]
The keyblock for the first print in the new series is now 'finished'. It'll almost certainly need some touch-up work after we get to the test printing stage, but for now, this is as far as I can take it:
It has turned out pretty well. I selected an extremely hard block of wood for this one, because of the small-scale of the linework, and the wood held up no matter how thin the lines became.
I'll now get started on preparing the colour separations. Some of these will be straight-forward - 'painting' the areas on impressions pulled from this key block - while others will require going back to Photoshop to trace some patterns from the original print.
If there aren't too many interruptions over the next few days, they should be finished and ready soon. Yesterday was actually a 'write-off' day, as I went out with carver Sato-san on another hunt for more cherry wood. We thought that all our problems on that score were solved when we found the place in Shin-Kiba a couple of weeks ago, but it hasn't turned out to be quite that simple. I'll report more when I have some more definite news on this ... but for now, here's a little 'taster' ... some nice thick (and very heavy) cherry: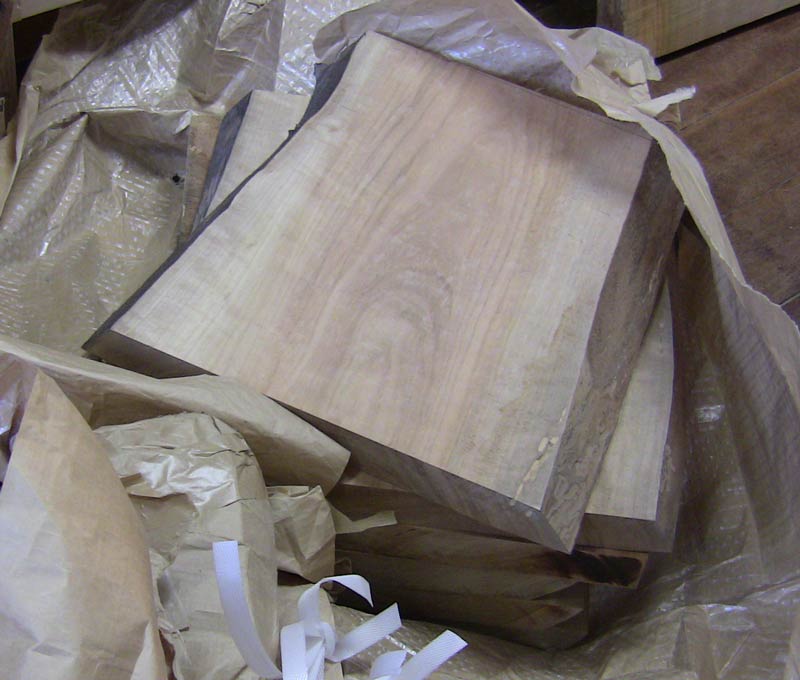 Just waiting to be hit with a few of these: