Posted by Dave Bull at 2:31 AM, October 30, 2011 [Permalink]
After - literally - years of paralysis on the studio construction, I finally got some work done down there this weekend. First my stepladders came out of storage, and took a position under the stairwell hole: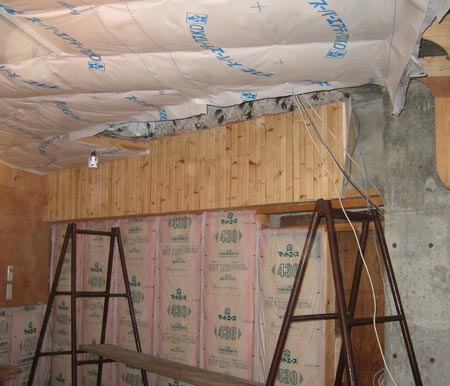 This hole was hammered out for me shortly after I bought this place, by a couple of local handymen. Here's a snapshot taken when they were done: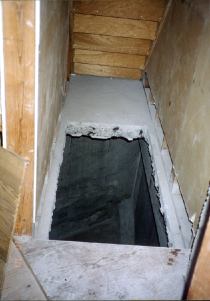 If you had told me at the time that it would be ten years - to the month! - before I moved forward on it, I would have looked at you like you were nuts ...
Anyway, here we are, with the rough concrete edges nicely boxed in: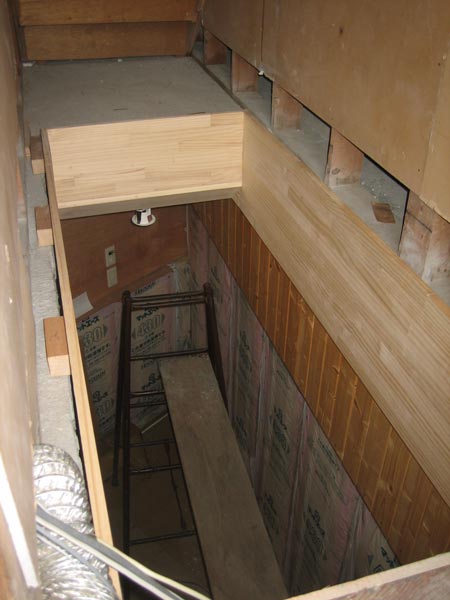 You can see how the 'box' is held in place by cleats screwed into the back faces. These rest on the flat surface of the concrete floor. (I will mix some mortar and fill the empty space between the rough cut concrete and the back of the boards, to help give the thing a more solid feel.)
Here's what it looks like looking up from below: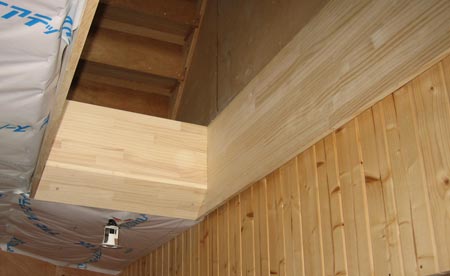 It was fun getting all the angles worked out to try and give the maximum amount of headroom.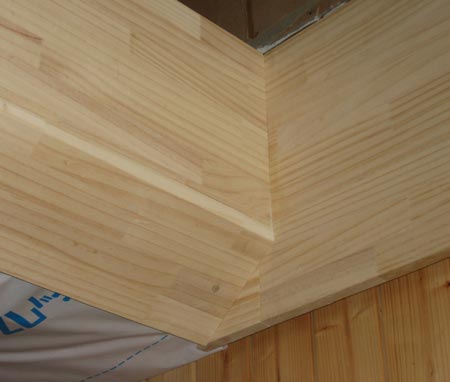 There is no getting around it, this will be quite a steep staircase when it's done. That will come later though. The immediate priority now - I'm being 'pushed around' here by the two printer ladies - is to get the room insulated. So I'll cap this box with a temporary (insulated) cover, and turn my attention to finishing the insulation in the workroom. Perhaps there'll be another update tomorrow ...