Posted by Dave Bull at 4:06 AM, February 17, 2011 [Permalink]
So let's finish this off today - the collectors are waiting!
I asked in yesterday's post about what people thought might be coming up, but I doubt that anybody would have guessed this one (nor would I have). Seki-san depicted our hero in traditional fashion, with a kind of 'skirt' wrapped over his kimono. (I have no idea if this is an item of traditional fisherman's clothing, or is something related to his adventures below the sea; I'll have to ask her when I see her tomorrow for our 'signing session'):
Back when I first introduced Seki-san here, I mentioned that she has studied ukiyo-e prints and considers her work to be in the same tradition. Well, with the addition of this next impression, you can certainly see where she is 'coming from'!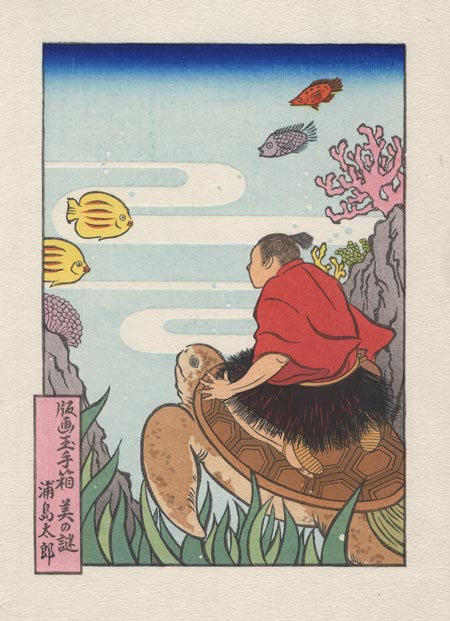 And I think that'll just about do it. There are other things that could be added, as was mentioned in the comments yesterday, but this is where we'll leave it. Any further complexity would - I think - just be a bit too much for a small 'simple' image like this (not to mention 'time vs money', etc. etc.).
So I'll just add the marginal embossings ...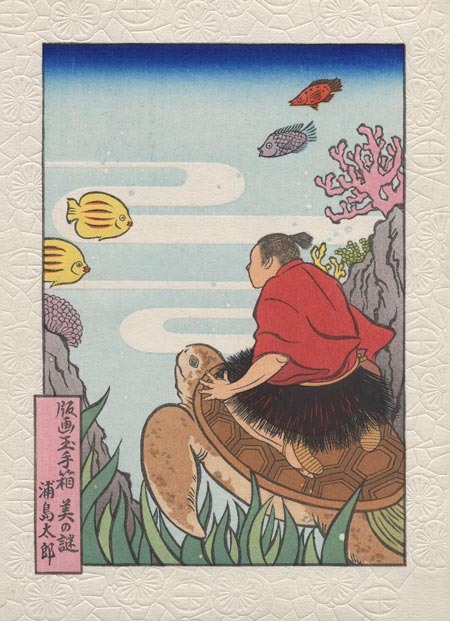 ... and call it done. This one was fun!