Posted by Dave Bull at 7:38 AM, November 21, 2010 [Permalink]
Better late than never! The little video to introduce this year's Gift Print is finally ready! The theme?
"It's Not Garbage!"
(after clicking, give it a moment to start streaming ...)
(If you have a blog, you are welcome to 'embed' this video on it. Use the little menu on the toolbar of this video, and 'copy' the embed code ...)

And while we're speaking of the Gift Prints ... you know you've been in Japan too long, when:
you have a whole bunch of gift wrapping to do ...
your part-time wrapping person is busy with this month's work and can't drop by ...
your girlfriend is busy with her family and grandchildren ...
you have orders waiting to be sent out right now! ...
... so ...
you end up doing it yourself ... and ...
it comes out better!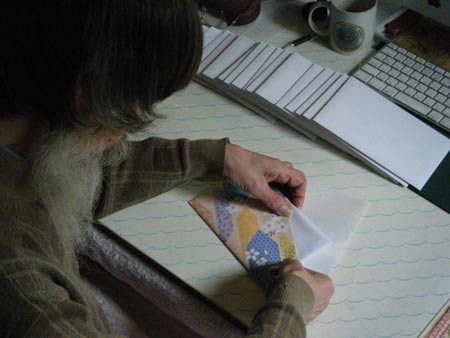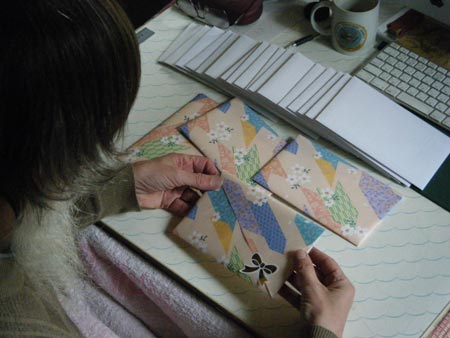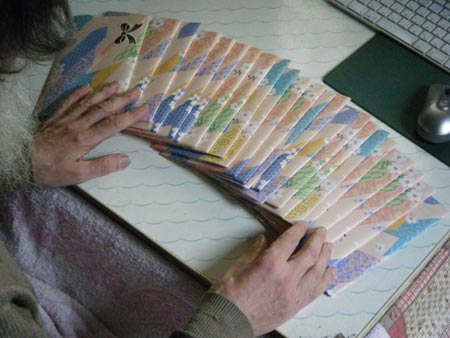 Not bad at all, if I do say so myself!!
And a reminder - there is now just under one week left for entry to the Gift Print draw:
"... From now until November 25th, all orders will go into a draw, from which 20% of them will be (randomly) selected to receive a free 'bonus' copy of the Floating Carp print ..."
Details are on the Gift Print page ...