Posted by Dave Bull at 7:26 AM, November 29, 2010 [Permalink]
The people over at Random.org held the drawing for me this morning (or of course, their software held it), and the winners - all 18 - have been notified.
Here's the stack of prints, waiting for envelopes and address labels: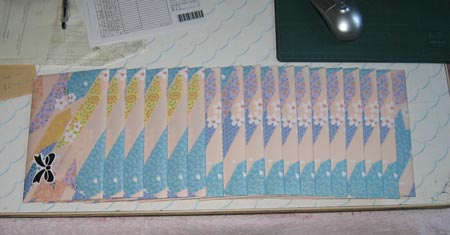 That's a nice pile of prints to be giving away!
If you were one of the 'entrants' (everybody who purchased one of the prints in November), you can check the results of the drawing on this page of the random.org website. Use your email address to confirm the participation ...
Thanks everybody, and 'better luck next time' to those who came up 'empty-handed'!
And of course, the prints are still available over on the Gift Print page. This has been very popular this year, and I'm printing another batch of them yesterday and today!