Posted by Dave Bull at 7:24 AM, October 13, 2010 [Permalink]
So here we are, as planned, the final two impressions.
Not sure if this next one will actually be very visible here - it's a 2nd cover of the greenish tone at the top of the persimmon. The first one wasn't deep enough, so we'll give it a bit more: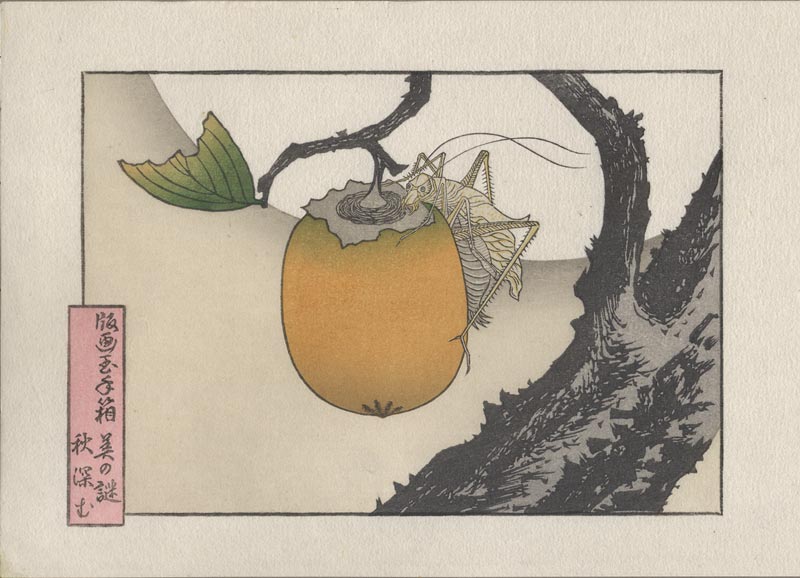 And that's it for the image itself. All that's left is the outer karazuri embossing: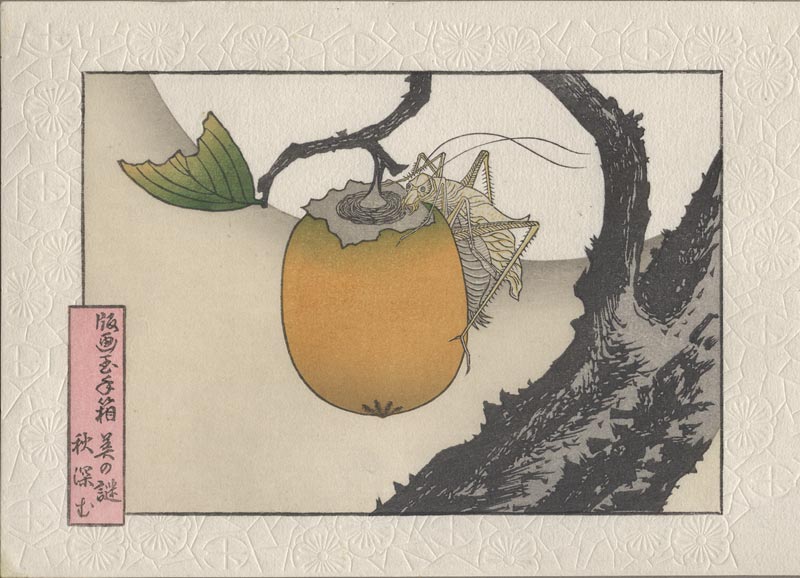 Note that what you see here isn't what will actually be shipped - the print will be trimmed on all four sides, as well as having the baren embossment applied down in the lower right corner.
And now to get the backboards printed with the print name and # etc., print out the story sheets, and then get it all ready for pickup by Ichikawa-san, the lady who handles my wrapping and shipping.