Posted by Dave Bull at 7:48 AM, September 21, 2010 [Permalink]
So it's to be 'Show & Tell', is it? Very well ...
Here's the block area for print #7 - you can see the yellowish boxwood inlaid, with the tracing pasted down, and partly rubbed away with a finger ...
That was taken just around 8:30 this morning ...
Here's the next shot, taken around 8:30 this evening!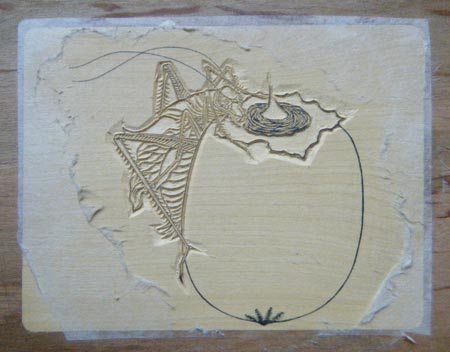 Couldn't quite finish it today, but it'll be done tomorrow morning, and it'll be time to move on to the colour blocks ...