Posted by Dave Bull at 12:10 PM, November 27, 2009
Continued from [Forest in Winter - 6] | Starting point of the thread is [Forest in Winter - 1]

Only two impressions done today ... as they get wider in area, they take more time to rub out ...
Impression #4 - Tree black tone ...
The impression by itself: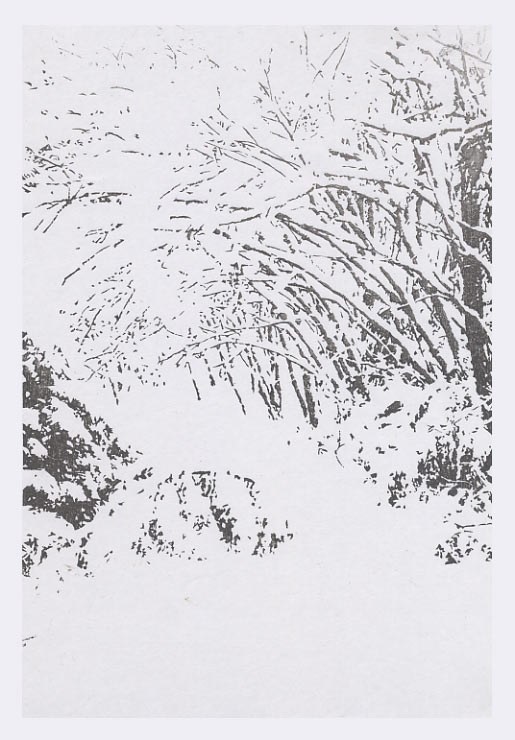 Giving:

We're starting to diverge somewhat from what I set down in most of the proofs. I had a suggestion in my email the other day to the effect that one way I could help 'warm up' the upper (sunny) area of the print (other than by adding the rose tint) was to cut down the black in that region. Seems like not a bad idea, so I've run a rough gradation on this impression, letting it get weaker as it goes higher.
Impression #5 - First snow 'shadow' tone ...
The impression by itself: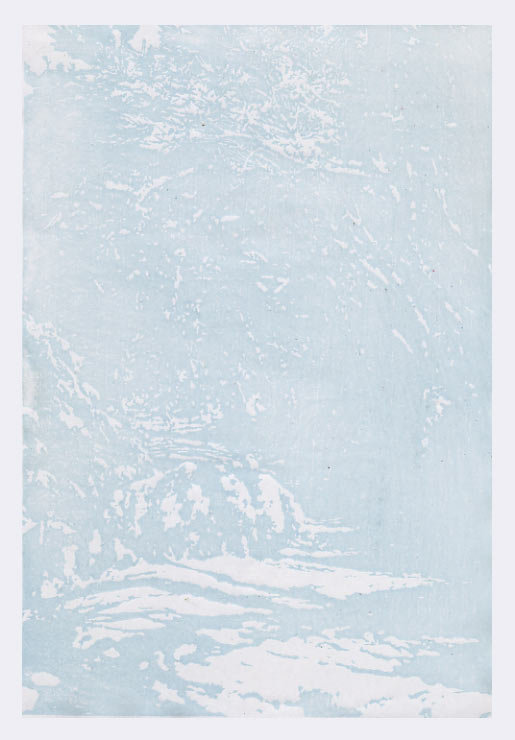 Giving:

Weekend coming up ... and - yet again - I'm running out of stock of one of the Gift Prints ... the 'Woman in Snow' is turning out to be pretty popular this year. So I might have to bung these in the freezer while I take a 'day off' to make some more of those. Not sure yet ... we'll see how it goes over the next couple of days.

The thread continues in [Forest in Winter - 8] ...