Posted by Dave Bull at 3:34 PM, February 2, 2009
Continued from [Seacoast in Winter - 4] | Starting point of the thread is [Seacoast in Winter]

So, printing is under way ... at last! I think there will be 16 impressions in this one, although that isn't completely certain yet ...
Step #1 - The first block is the base tone for the sky. This block will be used twice, with pretty much exactly the same tone each time. We'll explain that second impression when we get to it later this week ...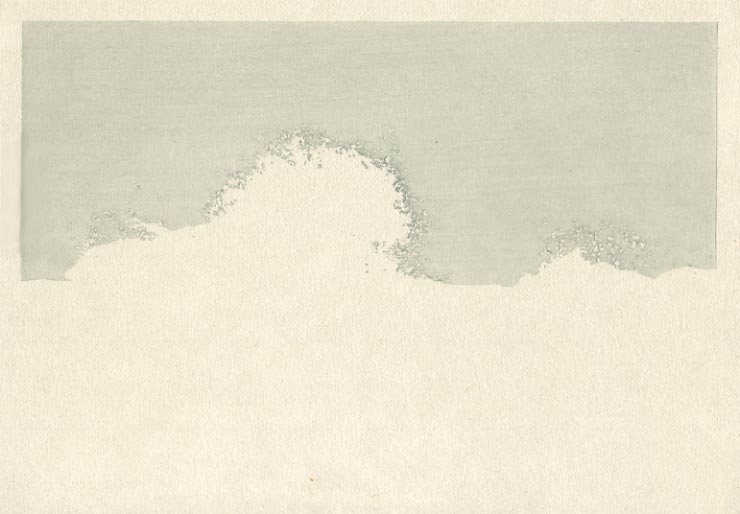 The thread continues in [Seacoast in Winter - 6] ...