Posted by Dave Bull at 11:40 PM, October 16, 2013 [Permalink]
On Wednesday there wasn't much chance to get a lot of carving done, because there were four printers here all day, but Thursday was different. Because of the typhoon warning, nobody came and I had the day to myself, with the result that the colour blocks aren't quite all done, but I'm within striking range:

Flip them over: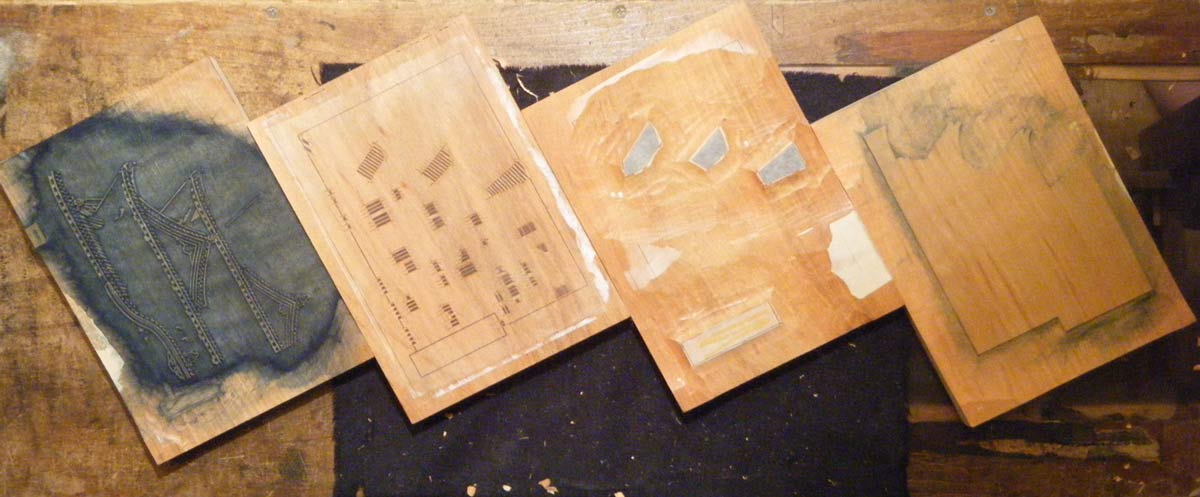 This isn't going to be a traditional 'key block' print. I took the image of Himeji Castle and tried to break it down into areas of different tone, without relying on any outlines. I'm going to do the initial test printing with grey/blue tones for everything, in imitation of the old 'ai-zuri' style. We'll see how it goes ...