Posted by Dave Bull at 5:06 PM, March 19, 2013 [Permalink]
Here are the next three impressions on the print.
The main group of actors makes their entrance, although of course not in finished form yet:
Next up is a base tone for the boats: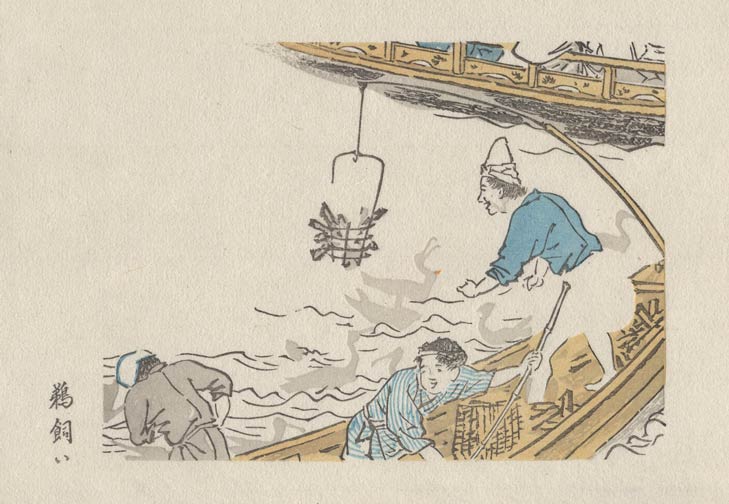 And a tone for the areas of exposed skin:
There colors like this makes for a pretty full day of work. I have 120 sheets in the stack, so to get through it three times in a day I do have to keep at it pretty steadily. Not sure if I'll have the chance to get three more tomorrow ... two will be lucky.