Posted by Dave Bull at 4:08 PM, March 12, 2013 [Permalink]
This 'snail' is inching forward bit by bit, and a few days after getting the key block finished, the colour set is now also ready for work. One side: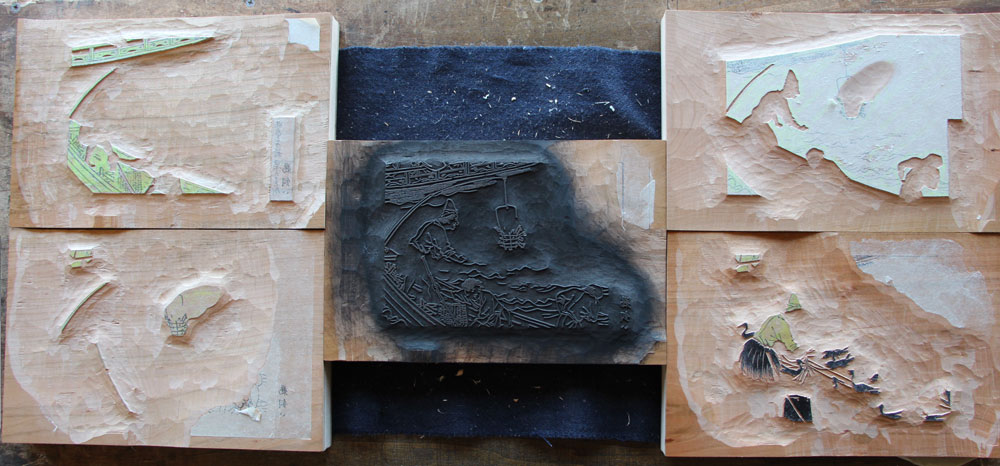 ... and flip them over ...
It's perhaps time to say something about the image. It's a hundred years old this year - from Taisho 2 (1913) - and is taken from a 'Famous Places in Japan' print set published by Unsodo. My series isn't supposed to be about 'places', but rather 'arts', so I ignored most of the pages in the book when perusing it for suitable material, but latched onto this one as being representative of a traditional Japanese 'art'.
We'll see the actual image itself in the next post, after I begin proofing, but perhaps you can work out what it is from the blocks (which I placed all in the same orientation, to help you puzzle it out ...)

And, in totally unrelated news, here's a little shot taken yesterday afternoon in the new workroom under construction next door. Having the new wide space available is making some interesting new activities possible, and some of you may understand what is going on here ...