Posted by Dave Bull at 10:45 PM, September 22, 2012 [Permalink]
A very long and full day of printing today, and lots to show you!
First up is the pale vermillion tone on her under kimono. The pigment has a touch of sumi mixed into it, to bring the 'brightness' down to a level that will match the kimono that will surround it later: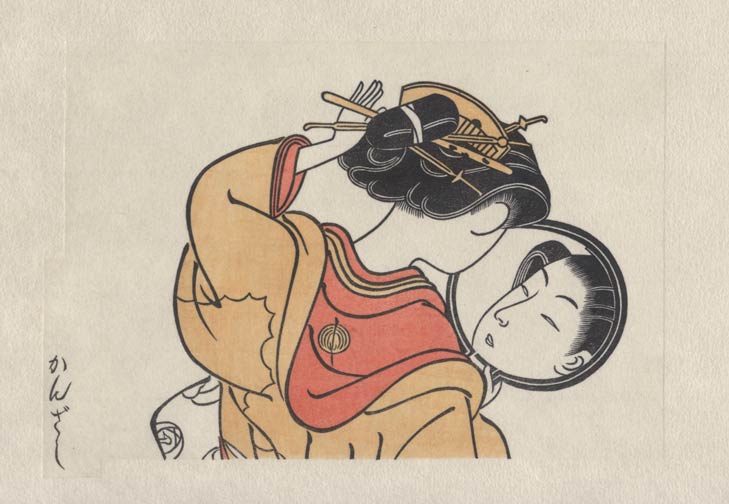 Now, before I show you the next stages of the print, I'd like to put up an image of one of the test sheets I did last week. This is a proof sheet showing the raw purple colour that I will use for her outer kimono. Note that in this case, it is printed right on the bare paper, with no undertone. The colour you see here is basically what is in my pigment bowl:
And here we have exactly the same colour, printed in a light impression onto the print itself. Hard to believe it's the same stuff, but it is ...
Now that's not a bad colour, but this is now where we will be leaving it. Once I got to the end of the stack of 120 sheets, I flipped it over and started again at the beginning, with the same pigment and the same block, doing a second impression of the same thing. And this will be the final tone for her kimono, quite similar to the colour known as 'Kodai Murasaki' (Ancient Purple):