Posted by Dave Bull at 2:25 AM, July 26, 2012 [Permalink]
Here we go again ... printing in finally under way on the third print in the Arts of Japan series. The first impression is nothing to write home about - but it of course provides an important base on which the subsequent work will build: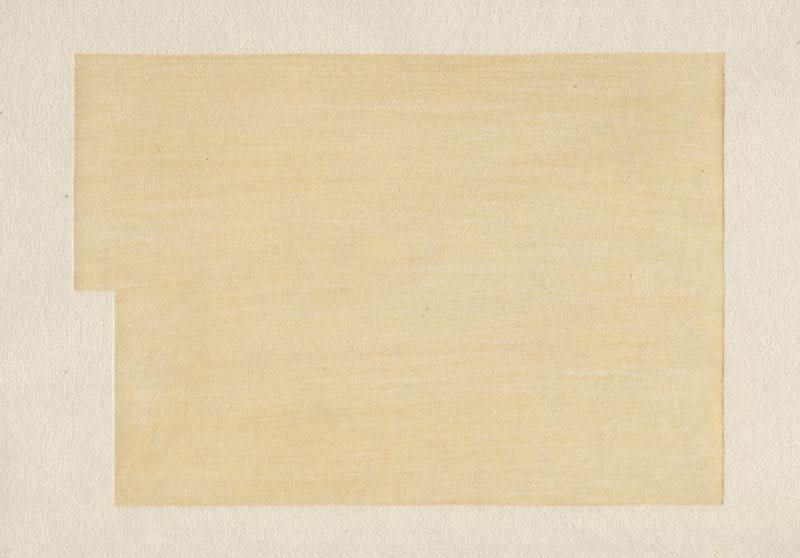 I don't think this print will have a whole lot of impressions. I'm thinking that four or five should suffice to get the 'base' ready, and the brushwork should maybe take another four or five. I'll then do the outlines and embossing, and it'll be ready. So perhaps ten will do it, although we'll see what comes up along the way.
(I'm hoping that I can get this batch done within the week - not only because the weather is very hot here now, with a concomitant risk of mold, but because there is now just one week left to go before Jed and I open up our Kickstarter project. That'll be happening as the clock turns to the 1st of August, New York time. I'm not sure why Jed chose that particular moment to get going; perhaps no other reason than that it might be a convenient time for him, I'm not sure ...)