Posted by Dave Bull at 2:44 AM, April 19, 2012 [Permalink]
Four of the blocks carrying gradations for the fans are now done, and here's the next one - orange on three of them: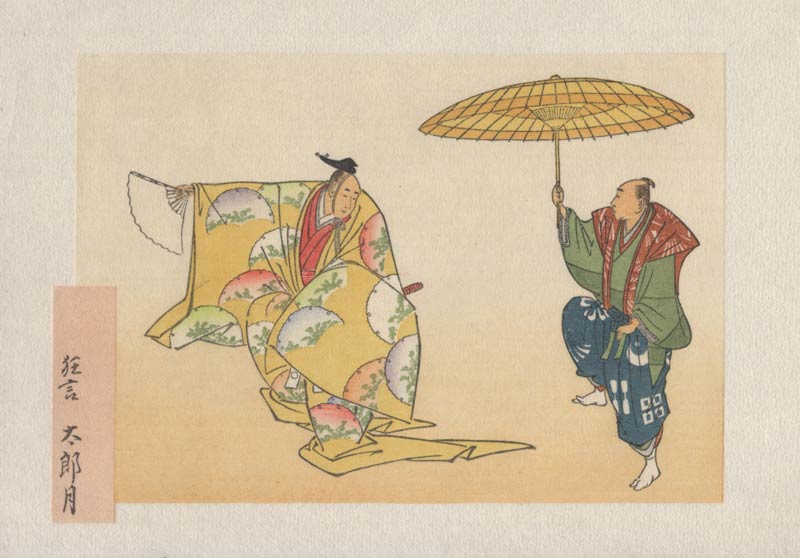 A couple of weeks back - during the carving - I prepared five of these gradation blocks, simply following the patterns of the original print. But when I finished this orange impression, it was clear that we have a problem - the three untouched fans look silly. This is how the original was made, and I had blindly followed it assuming that it was the original makers' intention to have three of them 'blank'. Now that I see it though, I realize that this almost certainly wasn't the case - it looks far too bare. The original print was clearly a very low-budget production, and I suspect that somebody slipped up a bit at the carving stage, and by the time they got to the printing stages, it simply wasn't considered worthwhile to go back and prepare another block.
But I have all the time in the world :-) so I got the carving tools out and prepared a block for the three missing fans. A light brown should do nicely ...
Now we're really in the home stretch. Next comes a little filigree pattern to add a bit of 'something' to the fan: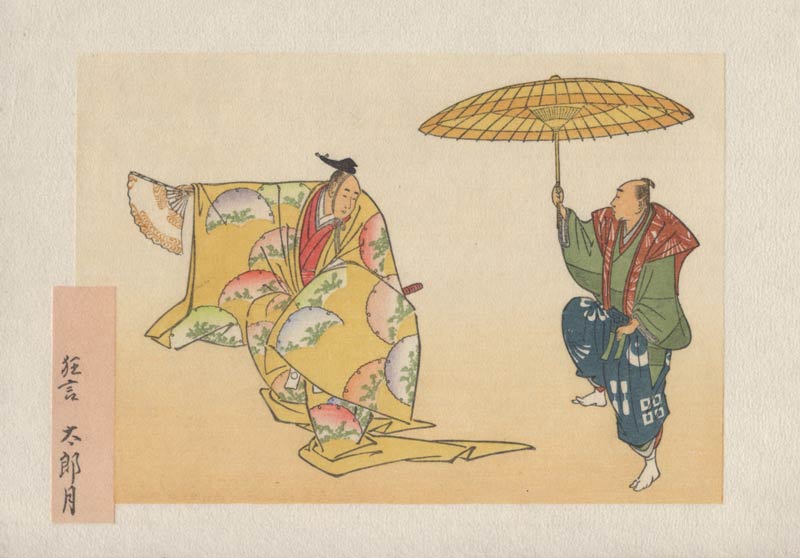 And the next one would perhaps go un-noticed if I didn't point it out. Look up in the inside of the umbrella - we have a tiny block putting in some of the inner construction of the umbrella:
So we're now within striking distance ... tomorrow will see this thing done!