Posted by Dave Bull at 2:05 AM, April 17, 2012 [Permalink]
Another two today ... they're getting a bit 'complex', so it's difficult to get three full runs in a day ...
This one needs no particular explanation - a nice gradation to put the two men into proper 'space':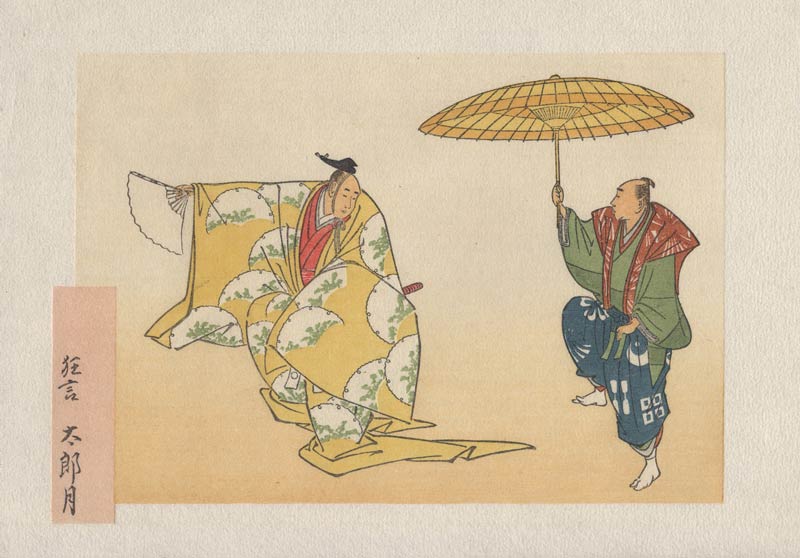 And with this next one, we can see just why I said a short while ago that we were only around halfway through the number of impressions. There are rather a lot of empty spaces on that kimono pattern, and we're going to fill them all with gradations, in a selection of various tones!
Let's use vermillion for the first group ... I do all three in the group at once, of course - trying to get the second and third ones brushed on before the first one dries ... Keeps me busy!