Posted by Dave Bull at 2:19 AM, April 12, 2012 [Permalink]
Assistant Lee-san's production line is now in full swing, and stacks of his pre-cut parts are getting glued up into real box form at last!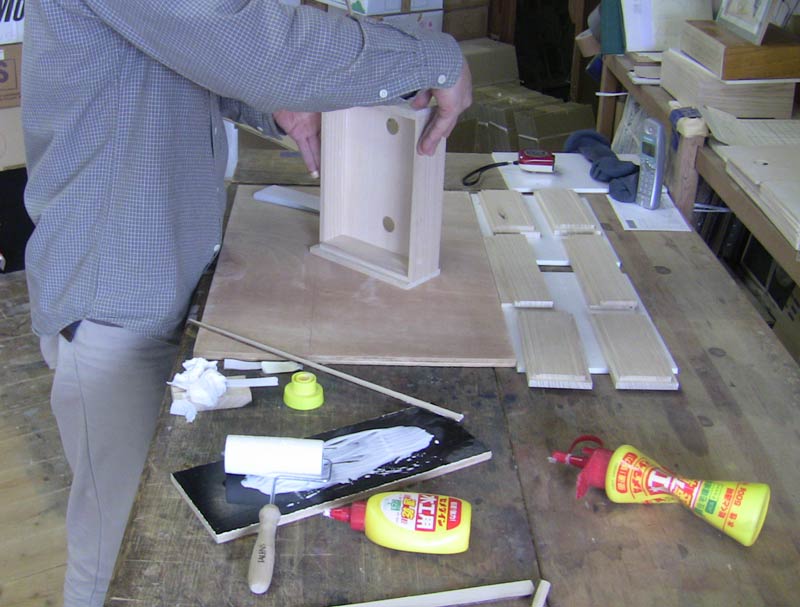 We're gluing the cases up three at a time. Making a larger jig than this was not practical, nor was doing them one at a time. Three is just about right: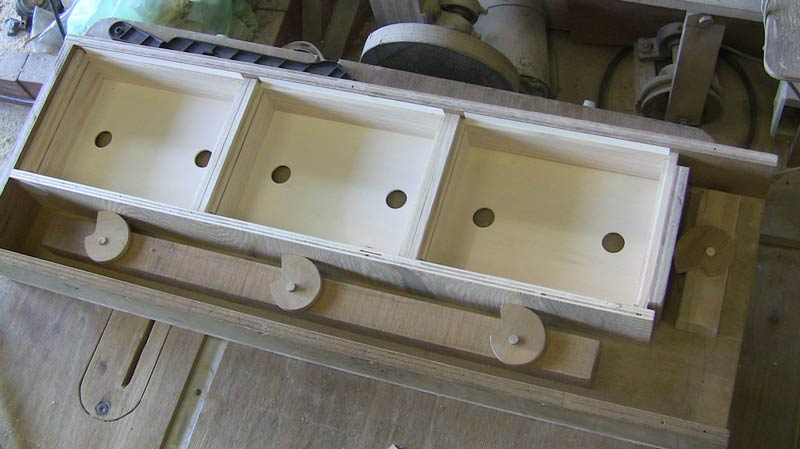 Once the carcass is dry, he does an initial fitting of the top: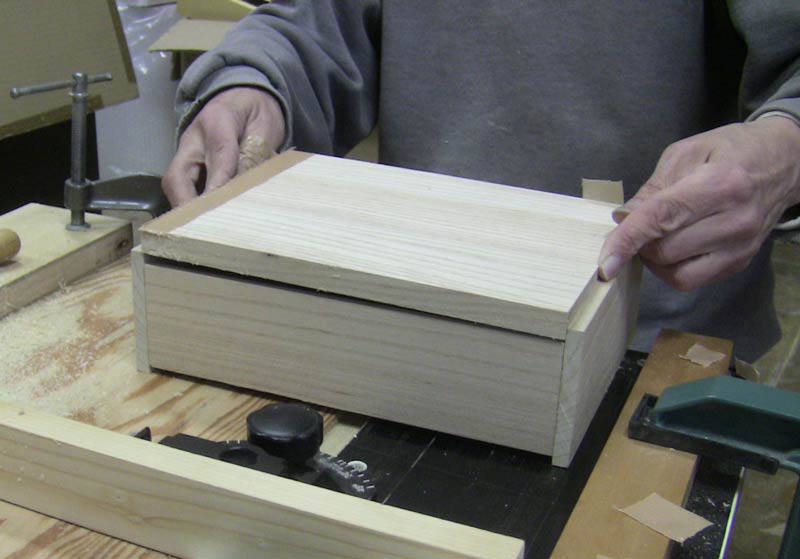 They are flowing through the system in groups of three, all numbered and matched with their top and other small associated parts: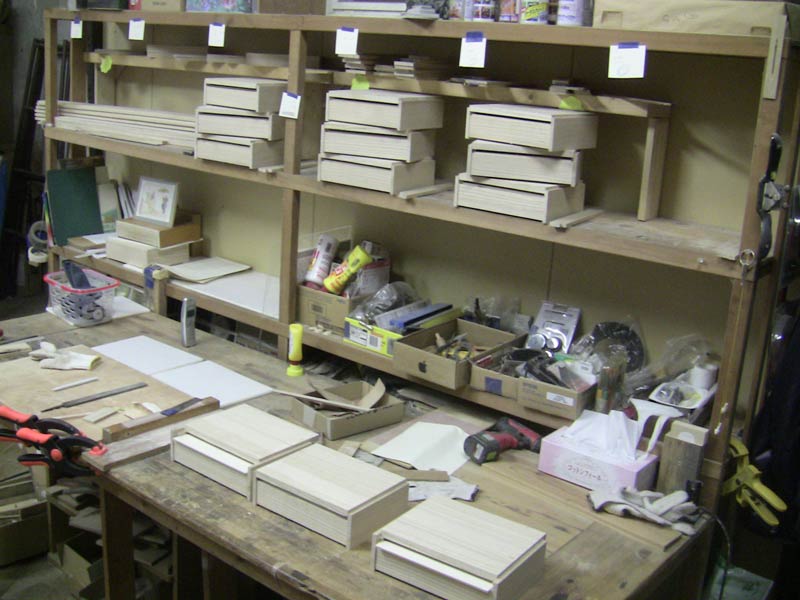 We haven't quite yet figured out what we are going to do with them as they build up. We're rapidly running out of space in which to keep all the parts, jigs and tools in proper order. I asked my neighbour a few weeks ago if we can perhaps rent part of his (completely unused) basement, but he hasn't yet 'got back to me', so I suppose that means his answer is probably 'no' ...
And while Lee-san has been busy with this, I've finally begun printing work on the print itself. I'll be posting colour steps as I go along, starting tomorrow ...