Posted by Dave Bull at 2:37 AM, January 23, 2012 [Permalink]
In the previous post, I included four of the printing steps for this image, and today we'll have four more. Tomorrow? There is no tomorrow ... we're done!
You might have to hunt around on this one to see what has changed from the previous step. It's a light tone on the cushions, and also adds some 'highlights' on small elements like drawer handles, etc.: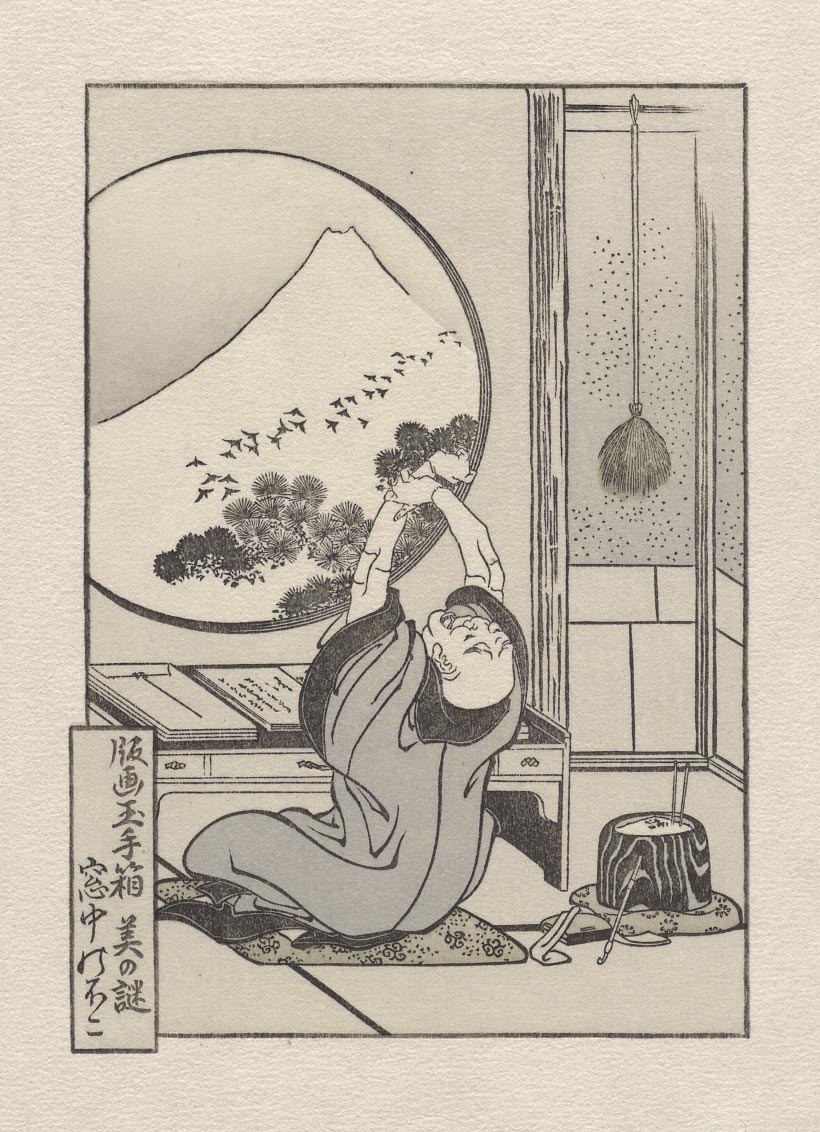 And then a simple gradation out on the mountain, to bring it to life. Of course it's got to be snow-capped!
Next is a second application of the background tone in the cartouche box, to set it apart from the image itself: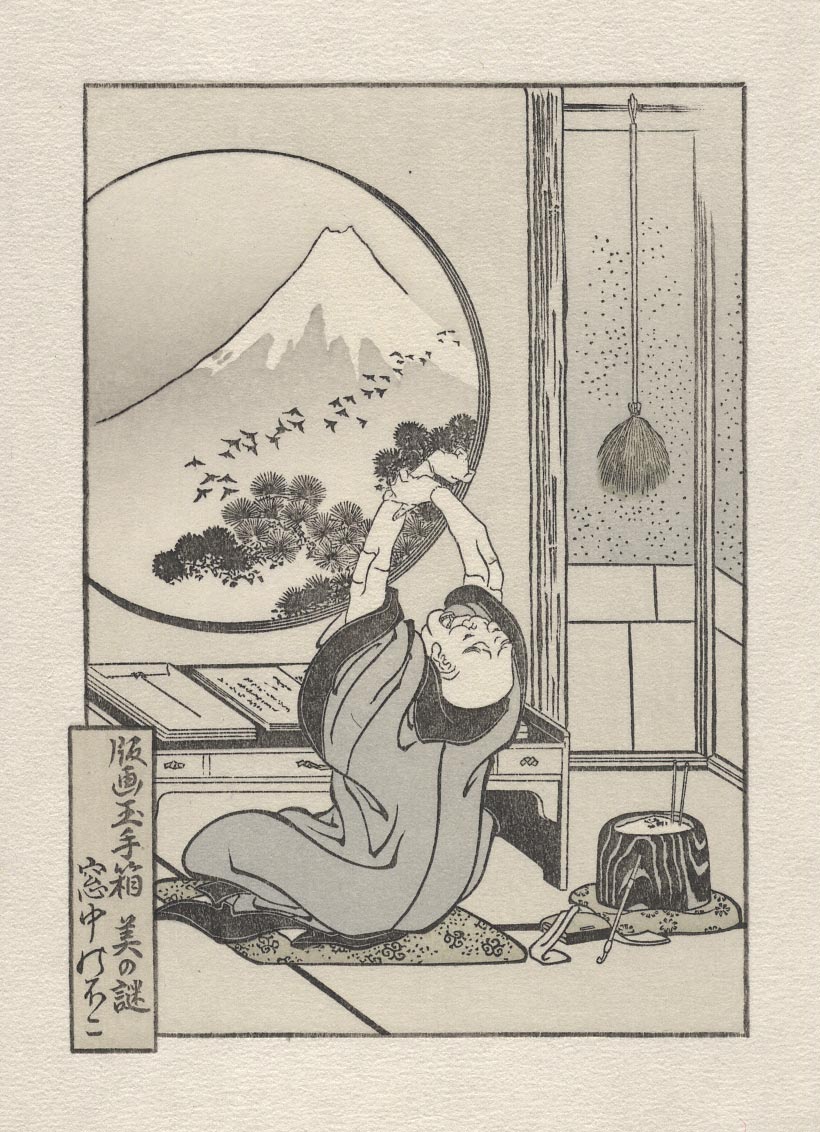 And the final step is the same as with all prints in this series - the embossed pattern around the outer border:
And there we have it, a fairly quiet end to the series. When seen close at hand in natural light, this one is really quite beautiful!