Posted by Dave Bull at 7:08 AM, January 3, 2011 [Permalink]
It's about time for another 'step-by-step' printing progress report!
The blocks for #10 in the Mystique series were carved at the same time as those for #9, but at that time I didn't take any time for proofing them, and just got busy with printing #9 (and the Gift Prints, of course). This one seems pretty straight-forward though, so let's just dig in and get going!
First impression is of course the border outlines common to all prints in this series:
And next up is the main key block: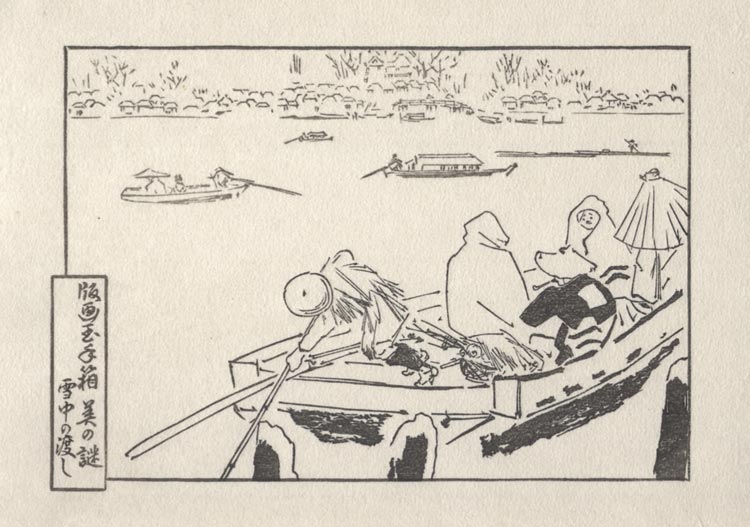 I've listed this as a single impression, but it was done with two brushes: the distant areas of the image get a lighter shade of black than the main object at the front.
So you can now see what sort of image we have; it's actually a 'clip' from a much larger print. (I wonder if anybody will be able to identify it - or the designer?)
And there is a specific 'technique' theme for this one, but as that happens at the end of the process, we'll discuss it then. (There is a hint to what it might be though, in the Japanese title of this image ...)