Posted by Dave Bull at 6:49 AM, May 21, 2010
Haven't had much time for updating these progress pages, but here's a recent sequence of photos showing the first carving on one side of the next pair of prints.
As usual, if you are a collector, and don't want to 'spoil' the surprise of opening the package, then you had better leave now ... :-)
(This sequence of photos was shot quite casually, at different times of day, and the colour balance thus changes as we go along ... Apologies for that ...)
Here's the key block, with the hanshita pasted down, and before carving begins. (I have intentionally blurred out the area that will be print #4 ...) These all have clickable enlargements ...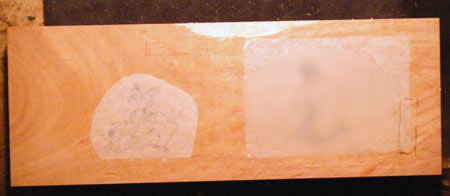 And here's how it progressed ...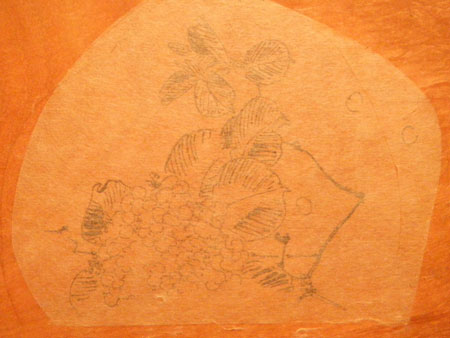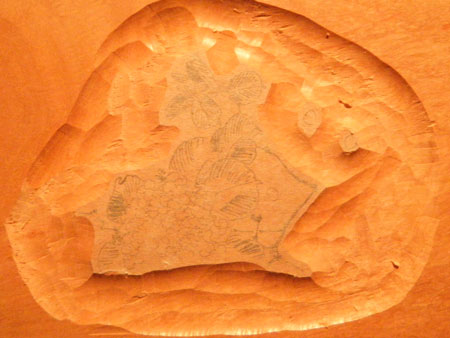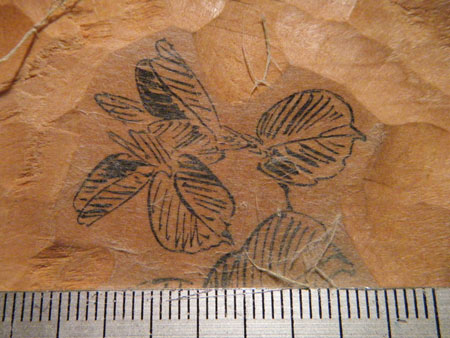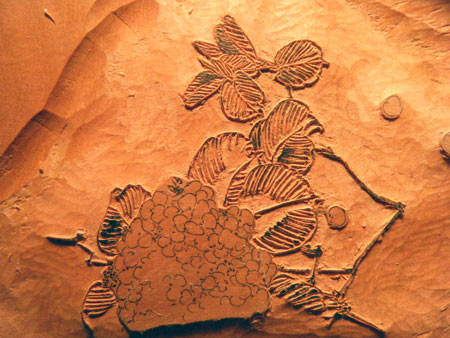 I didn't shoot anything during the colour block carving the other day, but it went smoothly. I did a quick test proof this morning (we're working on just the left side of this pair just now, because of the time pressure), and it turned out pretty close to what I want on this one. I'll do a bit more proofing this evening, to finalize some of the colours, but in the meantime, have moistened 120 sheets of paper, and printing will get under way tomorrow, with the first impression coming off my little tabletop etching press ... (??)