Posted by Dave Bull at 4:54 AM, April 7, 2010
Well well well ... the best laid plans of mice and men ... Yes, it's time for Plan B! Or as they say, "Houston, we have a problem ..."
It's the case.
If you've watched the video of the recent exhibition, you saw me 'demonstrate' how the stand for the new series can be used in both a horizontal and vertical orientation.
Or so I thought.
Most of the prints are horizontal, and as the mats are sized to match the dimensions of the stand after it sinks into its deeper slot, everything works perfectly:
Here's the problem though - when you have a vertical print (I haven't made any yet, but if I just turn this one around, we see what happens ...) it - of course - no longer matches the stand.
It's too narrow at the sides, and too tall at the top.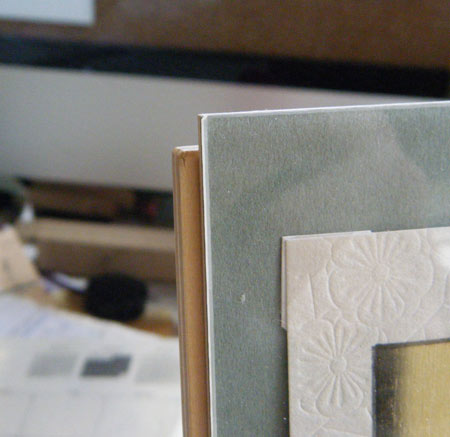 What an idiot I am! I never even once actually tried to place a mat on the stand this way, as I 'knew' it worked, so am only now discovering the problem ...
But as I said, there is always a Plan B! I have trimmed the mat (and the acrylic sheet) to a new size: 222mm x 162mm. It fits nicely in the normal horizontal style. It's no longer 'flush', but has a border all the way around. As they say, that's not a bug, it's a feature!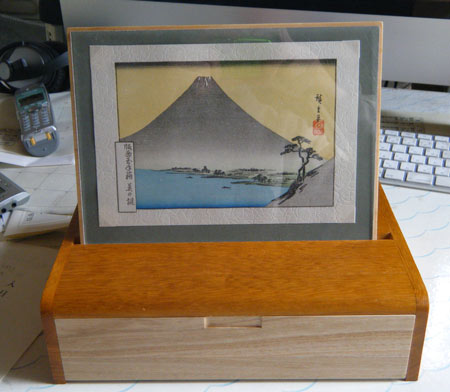 And when you turn it vertically, it has the same border: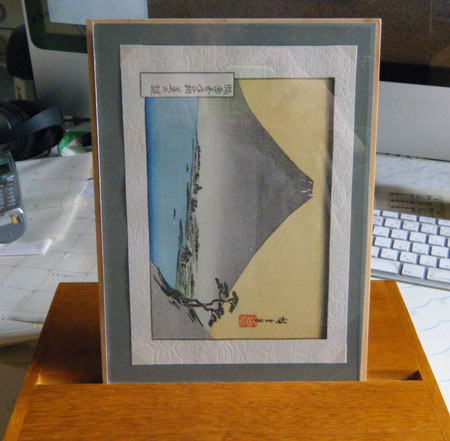 And there is no overlap at the top either:
But ... (there is always a 'but' ...) Inside the drawer, there is now too much room. The stuff is going to rattle around like crazy: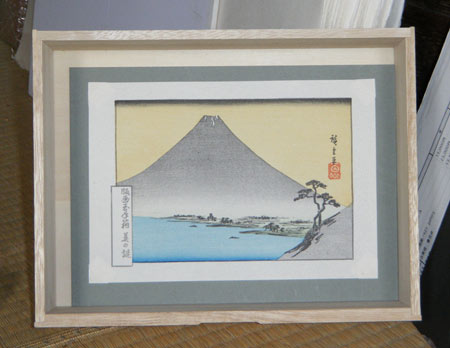 So I made some trial inserts - 4 pieces of a thin plywood I had handy - and glued them in place in the drawer:
And the prints now fit nicely, no rattling: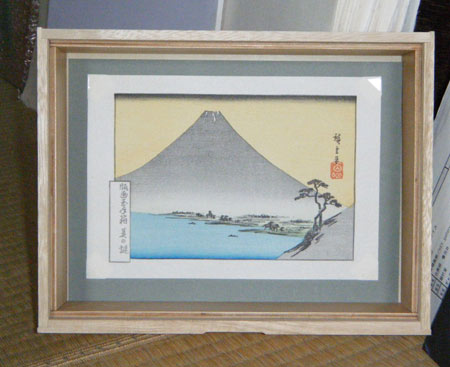 As the inserts are 38mm high - a bit less than the depth of the drawer - the 18 prints and acrylic will go inside, and the stand will fit in the new 'ledge' on top: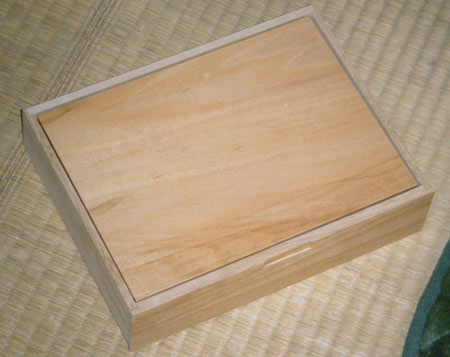 No problem!
All I have to do now is cut 840 little slips of paulownia, and glue them all in place ... Fun and games!