Posted by Dave Bull at 2:46 PM, December 7, 2009
Here's an overall image of the block I've been working on today; it will be used for a karazuri - empty printing.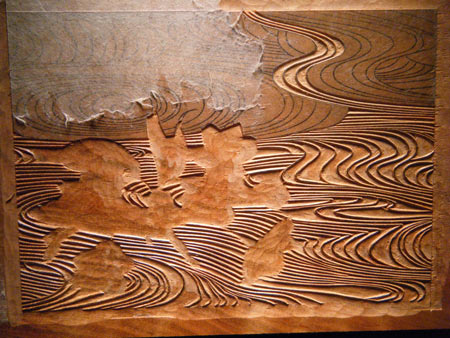 I snapped a few more pictures after knocking off this evening, just a few minutes ago. The light hanging over the bench is giving a bad colour cast to some of these shots, but anyway, you can still see what's going on (these are clickable for enlargements).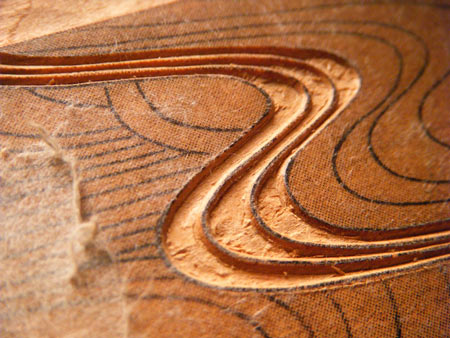 I can't see this much detail while I'm cutting! Once I'm done, I'll pull a quick proof, and will then go back over the whole thing, touching up here and there where lines are too fat, or badly shaped, or nicked. I can see plenty of places that will need it ...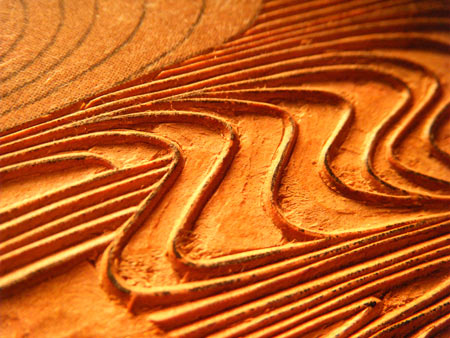 This is a pretty hard block, and it has a very steep 'sakame' (opposing grain); the clearing chisel will only work in one direction. In those places where I can't get 'in there' and have to work against the grain, you can see where the bottom of the cleared area gets very torn. This is a difficult piece of wood, for sure ...