Posted by Dave Bull at 5:17 PM, January 27, 2009
I received a package from friend and collector Mr. Toshikazu Doi this afternoon - a very heavy package. It was a copy of the new book that he has just published, introducing the work of the shin-hanga designer Tsuchiya Koitsu.
It's a staggering achievement ... 400 plus pages, a bajillion full-colour images of Koitsu's entire output, and a wealth of information on his life and the publishers who issued all these prints, back in the first half of the 20th century.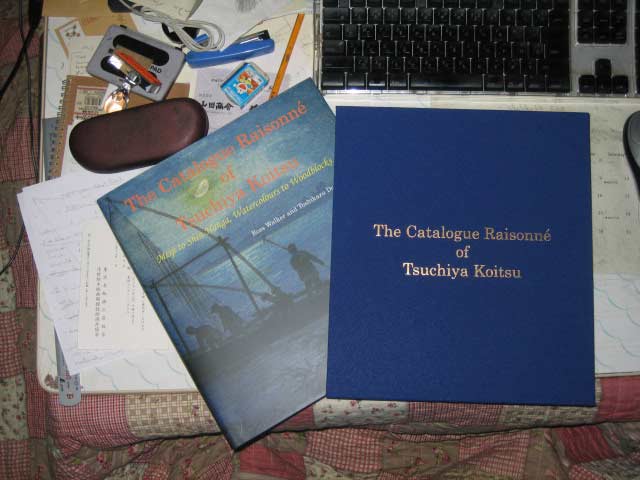 Doi-san worked together with Ross Walker (website) for many years to put this together, and their efforts have finally turned into reality.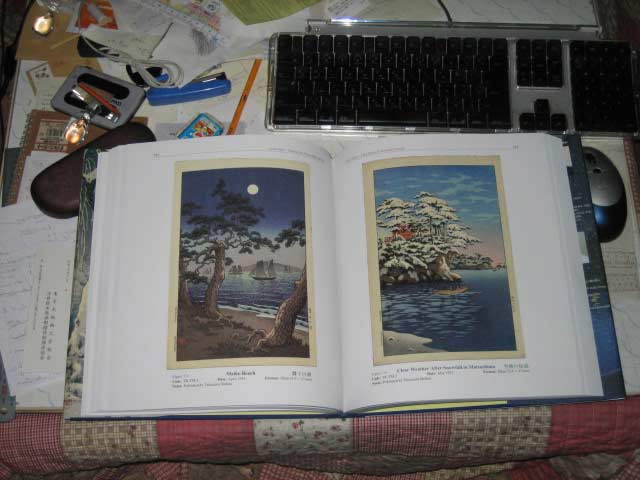 If you would like to know more about the book, or to order a copy, please write to Doi-san here. (He can understand English with no problem ...)
Congratulations to them on their new 'baby' - I hope they still have enough energy left for their next project!