Posted by Dave Bull at 8:00 PM, April 2, 2007
We are approaching the 10th anniversary of the opening of my website (in the first week of July, 1997). Here's a screen shot of the original front page ...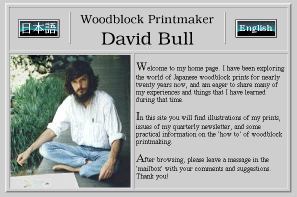 10 years ... pretty special! I think that's a pretty good excuse to make some noise, and to give away some stuff ... notably, some prints!
Visit the Contest page for information on how you can enter to win one of the prints!