Posted by Dave Bull at 8:31 PM, November 11, 2006
The Library at Atomi University here in Tokyo is holding this weekend a special two-day exhibition of rare and interesting pieces from their famous collection of historical Hyakunin Isshu related items. I knew they planned to include some of my prints, but what I hadn't known was that they were showing all 100!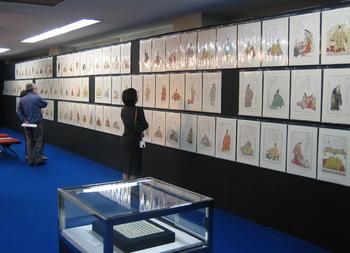 This is the first time in years that I've seen them all together!